Teach Rex at Z-Arts
Shekina Rose, Families Editor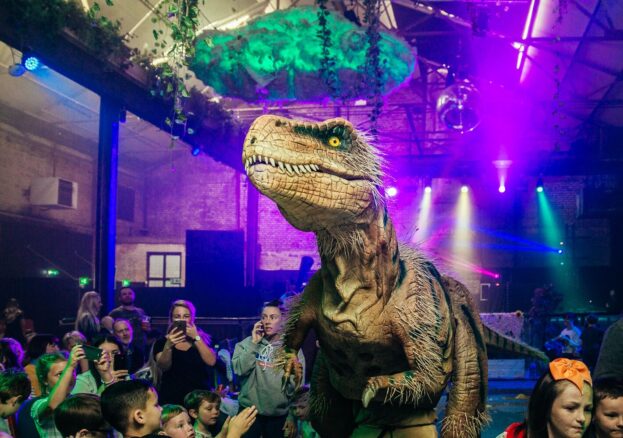 This October half-term it's time to return to the age of the utterly fascinating dinosaurs. The Teach Rex crew and their roarsome dinosaur friends are on their way to Manchester, for the awe-inspiring, interactive Teach Rex puppet show, taking place at Z-Arts. The theatrical performance has been produced by an experienced team of educational experts, and aims to engage and delight children and adults alike. It will take you and your family on an unforgettable adventure into a dangerous and exciting Jurassic World, where anything is possible.
At the Teach Rex Puppet Show at Z-Arts , expect an immersive, interactive performance that will allow the entire family to explore and understand the most incredible creatures that ever roamed our planet. You will learn and discover all about these prehistoric wonders, through a magical show of life-like puppetry, fantastic tunes and everyone's favourite 'Dino Disco'. You will get a chance to meet the dinosaurs themselves, and you may even get to meet and greet the mighty and terrifying Tyrannosaurus Rex, if you dare!
This show is suitable for children of all ages, and adults will love it too. The show itself runs for one hour and this is followed by the dinosaur 'meet and greet' and the 'Dino Disco'.