MIF19: Tania Bruguera: School of Integration at Manchester Art Gallery
Sara Jaspan, Exhibitions Editor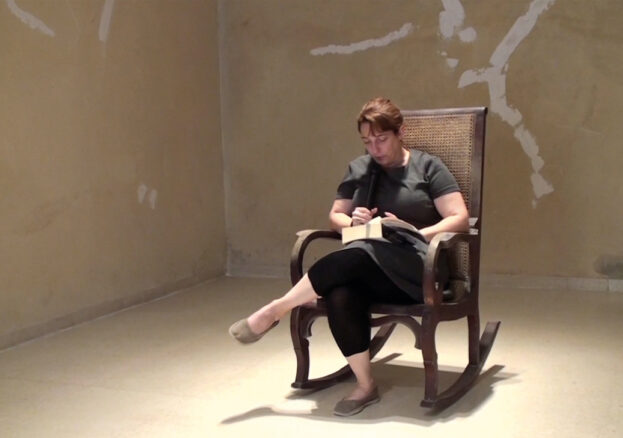 Acclaimed Cuban artist and activist Tania Bruguera, who recently made international headlines following her arrest and hunger strike in protest against new censorship laws in her home country, prepares to present a major exhibition at Manchester Art Gallery as part of Manchester International Festival 2019.
Continuing to engage with the themes of institutional power, geopolitical borders and migration that run throughout her practice, and which lay at the heart of her major Turbine Hall instillation at Tate Modern this winter, her new commission for MIF will ask the central question: 'Why is integration always the responsibility of the immigrant?'
The piece will be made in collaboration with the people of Manchester, working with local residents originally from other countries to deliver a programme of free classes based around language, culture, ethics, politics, economics and other aspects relating to their heritage and place of birth. The model serves as an invitation to embrace the diversity of cultures that surround us in opposition to the homogenising impulse that has come to the fore over the past few years – both within British society and politics and around the world.
More than simply a system of knowledge exchange, however, School of Integration also aims to facilitate a deeper kind of sharing, connected with individual personal experience and insight. The project will hopefully bring people into direct conversation who might not otherwise find themselves engaging in this way and foster a sense of genuine connection.
Bruguera is renowned for the provocative and often challenging nature of her work. Her Turbine installation,10,148,451 (a figure relating to the number of people who migrated from one country to another last year added to the number of migrant deaths recorded so far this year), for example, featured an airborne organic compound that induced tears to bring about what she described as a kind of 'forced empathy'. By contrast, her contribution to MIF 2019 appears to adopt a softer approach, rooted in the everyday relationships and encounters that shape our city. The concept has the potential to be no less powerful, however, embodying what could be thought of as a kind of direct, grassroots action that seeks to act upon the very fabric of our city.