Talent at Sheffield Crucible
Kristy Stott, Theatre Editor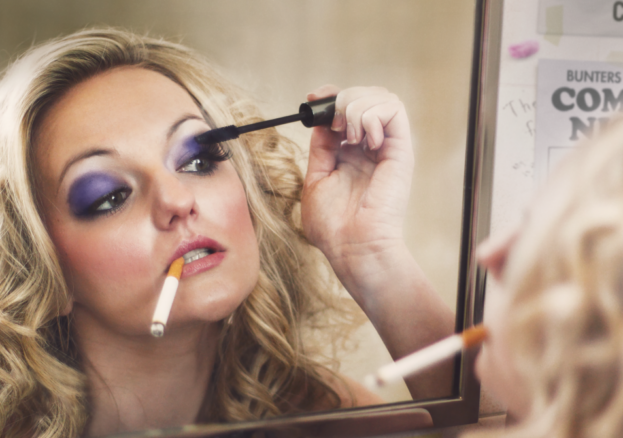 Sheffield has a long and proud history of supporting emerging theatre-makers and up-and-coming artists. Back in 1978, Sheffield Theatres commissioned a 25-year-old Victoria Wood to write her debut play – Talent – to be performed at the Crucible. The play went on to win Wood a most-promising new writer award and subsequently led to the head of Granada Television inviting her to create a version for television.
Loaded with Wood's unmistakable wit and observation.
Now over four decades later, Wood's comedy masterpiece will return to the Crucible stage with an all-star cast. Packed with Wood's unmistakable wit and observation, Talent is a play with music about friendship, ambition and the lower rungs of the showbiz ladder.
Set in the late seventies, Talent focuses on the friendship of two young women, Julie and Maureen, and Julie's bid to win the Friday Talent Night in Bunters Nightclub. With stars in their eyes, the acts waiting backstage hope the exposure will offer a stepping stone to New Faces or Opportunity Knocks. Supported by her friend Maureen, 24-year old Julie dreams of a life of showbiz, escaping her mundane job and being able to move away from home.
A great show to bring audiences together again.
Directed by Paul Foster, the play has a cracking cast with Lucie Shorthouse (Everybody's Talking About Jamie) taking on the role of starstruck Julie, and Jamie-Rose Monk (NT Live: A Midsummer Night's Dream) playing her less worldly-wise pal Maureen. Richard Cant (The Country Wife), Daniel Crossley (Me and My Girl), Jonathon Ojinnaka ( Emmerdale) and James Quinn (Democracy) complete the line-up.
Loaded with Wood's trademark warmth and wit, and musical brilliance, Talent is a great show to bring audiences together again.