Synchronic – Streaming on Modern Films
Tom Grieve, Cinema Editor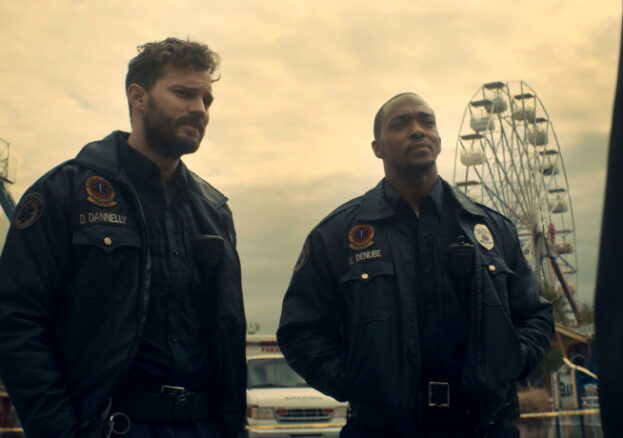 From primordial swamps to Ku Klux Klan rallies, via menacing midnight voodoo ceremonies and the War of 1812, Justin Benson and Aaron Moorhead's Synchronic is a time travel movie that emphasises the darkest and most violent elements of American history. Set in New Orleans, the film stars Jamie Dornan and Anthony Mackie as a pair of late shift paramedics who are called to increasingly mysterious and macabre scenes as they criss-cross the city's grimier streets.
Amatuer sleuthing links call outs to a snake attack and a murder with an antique sword to a designer drug called "Synchronic" — which seems to alter the users experience of time itself. Benson and Moorhead up the jeopardy as Dennis' (Dornan) daughter goes missing, an incident that prompts Steve (Mackie) into nightmarish experiments with the drug in an effort to find her. Working from Benson's script, the producer-directors wring every penny out of their small budget, bolstering cerebral ideas with thick atmosphere and flashes of inspired imagery.
When you watch this film at home, a percentage of your rental fee goes towards supporting HOME.