Summer Tours at the Leeds Discovery Centre
Carmel Smickersgill, Tours & Activities Editor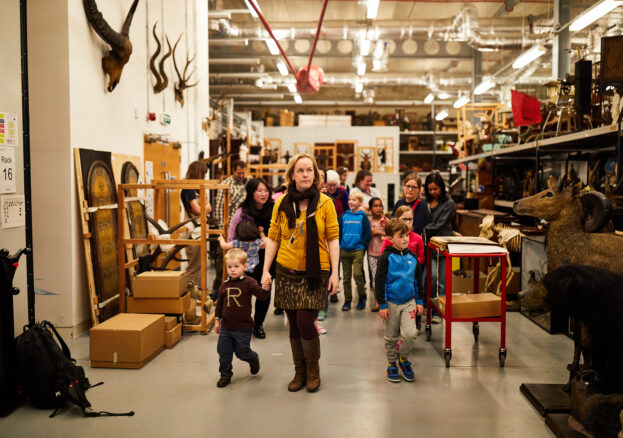 Summer is a great time to explore your own city as well as getting away from it. Leeds Discovery Centre are giving visitors the chance to get up close and personal with their extensive behind the scenes collection with their free store tours, held every Tuesday and Thursday. These unique summer tours highlight fascinating objects that aren't usually accessible to the public, and delve into the stories behind some of their most unusual items.
a great place to get an overview of the objects and their backgrounds
Based at Clarence Dock, this unique centre is a purpose built storage and conservation facility for Museums. It helps preserve and protect over one million intriguing objects and treasures from the dress and textile, social history, natural science, geology, archaeology and world cultures collections. You can expect to see everything from toucans to telephones, meteorites and masks. Be prepared to learn something new and intriguing while you explore these fascinating objects.
Each tour will be an insight into an individual curators personal favourite pic of all the many many items in the collections. Of all these intriguing objects, having a knowledgeable person explain why a particular piece is their favourite makes you really appreciate the history and significance of it. Whether you're a researcher looking to discover something new or just a curious person interested in finding out more about the artefacts contained within the collection, the summer tours are a great place to get an overview of the objects and their backgrounds.
Tours last around and hour and booking is essential, but you can easily book by calling or emailing the discovery centre. Details of how to get in touch can be found through their website. There are also plenty of discovery sessions for younger curious people happening throughout the summer holidays.