Summer holiday adventures at Victoria Baths
Shekina Rose, Families Editor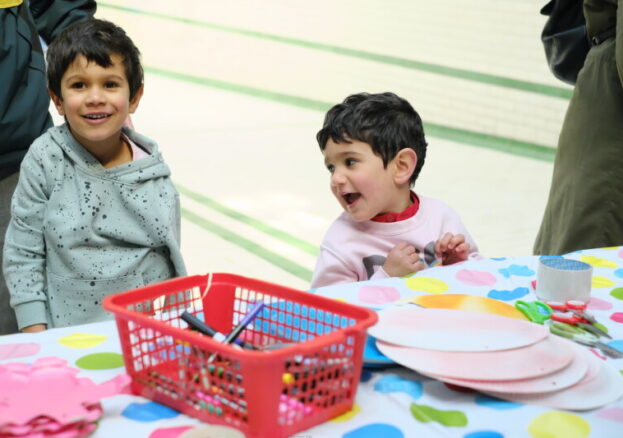 Families with children of all ages are invited to join in the summer holiday adventures at Victoria Baths in Manchester, running every Wednesday throughout August.
For budding artists, head to the Females Pool which will be transformed into a kids arts and crafts station. This arty space will be packed with bright and colourful materials to create beautiful decorative art inspired by features of the beautiful Grade 2* listed building, including the stained glass windows and floral designs.
As well as enjoying some arty activities, you might also want to find out more about the incredible setting that is Victoria Baths.  If you'd like to visit Victoria Baths in its entirety, the free 'Miles of Tiles' trail also takes place on Wednesdays, providing an exciting way to experience the Victoria Baths in a family-friendly way! On completion of the trail, you can pick up a special prize from the welcome desk! For a small fee, you can also explore the Baths on the building tour with one of the volunteer guides who will tell you fascinating stories and history about Victoria Baths. Tickets are £8 for adults, and children under 16 are free.
Can't make it on a Wednesday in August? All summer activities will also be running on Sunday 27 August.
For one day only on Wednesday 16 August, there will be a Picnic in the Pool, a 'stay and play' like you've never seen before. Bring blankets, cushions and teddies to cuddle up in the Gala Pool, a beautiful place to sit whatever the weather due to its stunning glass-vaulted ceiling. There will be music, games and activities, including picture posing in a kids photo booth and a dress-up area if you love dressing up!
So for a fun, low-cost family day out to enjoy rain or shine, visit Victoria Baths this summer.