Summer Fun in Gaskell's Garden
Shekina Rose, Families Editor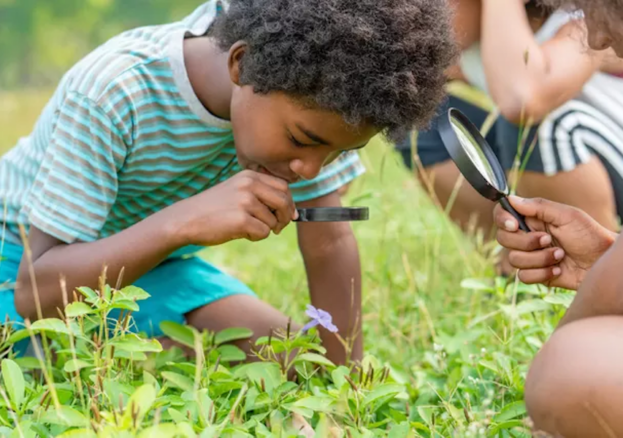 Elizabeth Gaskell once wrote: 'every plant that peeps up is a treasure', when talking about her garden in Manchester, and this Summer, families are invited to experience this 'treasure' for themselves. Summer Fun in Gaskell's Garden at Elizabeth Gaskell's House is launching on Wednesday 20 July and running until Sunday 4 September, featuring a Family Garden Trail aimed to give families a chance to learn, explore, and enjoy some quality time together outdoors.
As you wander around the beautiful and traditional garden, QR Codes and paper-maps will teach you facts about the different things in your path. Prepare to have your senses brought-to-life with all sorts of exciting discoveries, fun facts and enjoyable activities. You'll find herbaceous borders, beautiful daisy scattered lawns, a carefully cultivated vegetable patch and a rose and clematis covered pergola.
There will also be a range of traditional Victorian garden games like croquet, skittles, quoits and skipping ropes to play with, depending on the weather! You might also find a nice spot for a picnic too!
The Family Garden Trail will highlight fascinating stories about the Gaskell household in Victorian times and introduce characters like Tommy the pony. You'll be able to see Elizabeth's stunning writing spot where she wrote most of famous novels, and beyond this you'll see her coach house and the space where her paddock once sat.
Not only will you get a chance to learn about history, explore nature and spend time with your family, you will also learn about sustainability, taking home some information about how to reduce carbon emissions. Families will also be able to take home a special pack of Elizabeth Gaskell House wild flower seeds.
The Family Garden Trail is a free activity for visitors to Elizabeth Gaskell's House, which is open every Wednesday, Thursday and Sunday from 11:00am to 4:30pm.  Entry is £6.50 for adults and free for children under 16, when accompanied by an adult.