Squidge at Z-Arts
Shekina Rose, Families Editor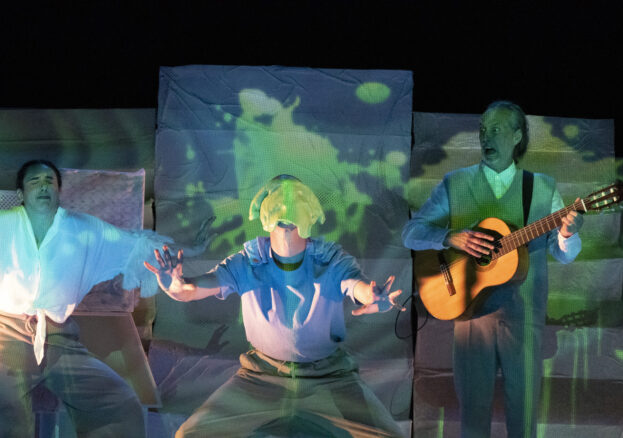 Experience Squidge at Z-Arts this March in a magical sensory shared experience  for children aged 3-8 and their grown-ups, produced by Wriggle Dance Theatre, who specialise in producing high quality dance performances for young children and their families.
An immersive, interactive dance performance. this playful show takes a fun and cheeky look at touch and feeling through dance, exploring how these senses affect our daily lives and the world around us. The unique dance show features contemporary dance and physical theatre, with dynamic digital projections lighting up the set, and beautiful live music playing throughout the performance. The important themes of friendship and compromise are at the heart of Squidge, and let's not forget heaps of squishing, squashing, tickling (or not!), handshakes, hugs, cuddles and snuggles too, if you like! You can also expect all sorts of wonderful props such as bubbles, feathers, and, more importantly – goo and slime… yuck!
Squidge is a dance show with a difference. You'll be seated in your own special seating area at Z-Arts, where you can watch the performance with comfort in your own space, while exploring the dazzling light-up boxes, jam-packed with touchy-feely squidgy textures to excite and tickle the senses of the littlest and biggest hands.
Prepare to be transfixed to the stage as you laugh out loud and reflect, through a light-hearted and cheery performance, exploring how we all need touch to make us feel alive.
Squidge is produced in partnership with Birmingham Hippodrome and The Core at Corby Cube with support from Arts Council England and is 'See It Safely' approved' which certifies that we are complying with the latest Government and industry COVID-19 guidelines.  
This show is socially distanced, with a maximum of 3 children per rug. Please find out more and book your tickets by clicking on the link below.