Spoken Word in the Secret Garden at The Reader in Liverpool
Sarah-Clare Conlon, Literature Editor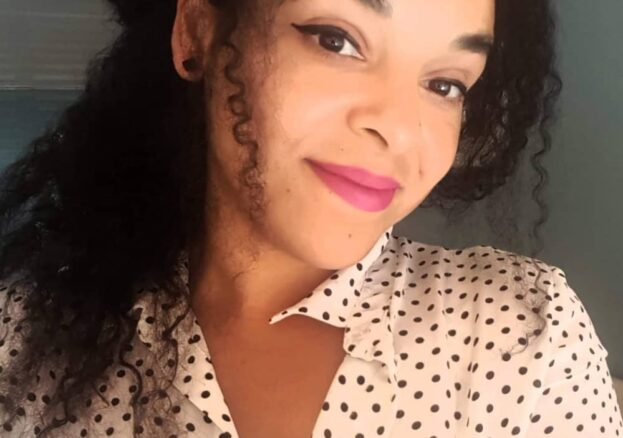 The Reader's Spoken Word evenings at the Mansion House are back, but for now they'll be venturing outdoors into the Secret Garden at Calderstones on the third Thursday of the month. Following their initial alfresco event with Sophie Clarke in May, this second Secret Garden Spoken Word, on Thursday 17 June, will see Saint Vespaluus curate a line-up of four performers: October Wright, Janaya Pickett, Gerry Potter and Dave Wiggins.
Literature and reading organisation The Reader run a regular programme of events and activities – including the weekly Poetry Walk – at their recently renovated Grade II-listed home in South Liverpool's Calderstones Park. Their Spoken Word events encompass "a huge variety of writing and performance styles, from the intimately personal and heart-breaking to the uproariously funny and celebratory". Think poetry, prose, memoirs, stories, monologues and more…
This second Secret Garden Spoken Word, on Thursday 17 June, will see Saint Vespaluus curate a line-up of four performers: October Wright, Janaya Pickett, Gerry Potter and Dave Wiggins.
Described as a "charismatic performer", October Wright studies writing as part of her degree in Liverpool and has performed in various venues around the city, although this will be her first time at The Reader. Originally from West London, she recently spent a year writing and studying in San Francisco, attending legendary Beat poet Allen Ginsberg's poetry and meditation course. Writing both poetry and prose "with heart and precision", her work examines the subjects of womanhood, cultural identity and fractured family relationships, and has been published in numerous publications.
Liverpool-born Janaya Pickett has written and performed poetry widely throughout the city, and has written reviews and features on music and culture for local publications Getintothis and Bido Lito. A history enthusiast with a special interest in Liverpool's Black history and culture, Janaya appeared in David Olusoga's BBC series Black and British and hosted a documentary about the 1919 riots for Liverpool's Writing On The Wall (in collaboration with Liverpool University, the Arts and Humanities Research Council and the Centre for Hidden Histories). She also helped to set up the Great War To Race Riots walking tours to publicise Liverpool's racial history and she is currently working with arts organisation BlackFest, managing their research project on the Black origins of house music.
Gerry Potter is a poet, playwright, director, actor and creator (and destroyer) of alterego Chloe Poems. "A favourite son of Manchester and his home town Liverpool", he trained at Everyman Youth Theatre. National Museums Liverpool lists him among the city's leading LGBTQ+ icons and the portrait documentary My Name Is Gerry Potter premiered at Homotopia in 2015. His published works are included in both the poetry and philosophy collections at Harvard University, and he says: "Eight books in to his ten book magnum opus, Gerry's thinking long and hard about his ninth." Gerry has a reputation for putting his Scouse voice to both descriptive and explosive effect.
Making his live reading debut at this Secret Garden Spoken Word, Dave Wiggins is a retired public servant, who, as Wiggo, cites the writing of Vaudeville performer Frank Richards, Jackie magazine and the collected works of Enid Blyton as being big influences on his work. Literature has long been close to his heart, and, he says: "linguistic precision is a must – lazy 'fillers', tired clichés or unnecessary swear words are not to be tolerated!" He edits These Don't Wanna Know, an "offbeat Twitter look at grassroots and non-league football in Liverpool", and he also fronts punk and new-wave covers band Invisible Heroes.
Hosting the evening is Saint Vespaluus (aka Stephen Porter), who returned to the spoken word scene at the Everyman Theatre fairly recently, after first performing in Cambridge in the 1980s. Described as "a passionate and dynamic performer, his poems and tales mix humour and sadness to startling effect", he's performed at at Violette Records' Turn Your Love Around festival and he'll be performing at Liverpool's Come Together and Sound City festivals in 2021. His first solo show is chalked up for 19 October at Jimmy's in Liverpool city centre. Probably best known for his column in cult fanzine When Skies Are Grey, Saint Vespaluus has written for Esquire and a host of other publications over the years, and he is currently compiling the first volume of his collected writings.
As this is an outdoor event, be prepared for inclement weather and wrap up warm. The Secret Garden is wheelchair accessible, with picnic bench seating – for access enquiries please email tickets@thereader.org.uk.