WoWFEST 2021
Sarah-Clare Conlon, Literature Editor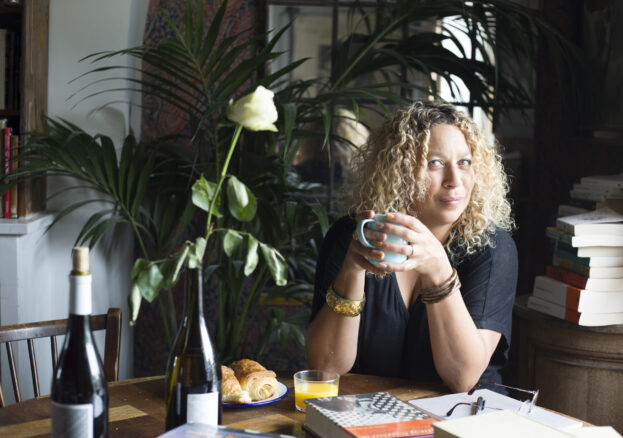 WoWFEST, Liverpool's longest-running writing and literary festival, is back for 2021, running throughout May with a packed programme of online events, some free.
Author of international bestseller My Name Is Leon Kit de Waal steps up as the first of the "in conversation" series… The last In Conversations features Salena Godden.
Run by Liverpool-based Writing On The Wall, a literary organisation that celebrates and inspires creativity and writing in all its forms through inquiry, debate, performance and publishing, the annual WoWFest brings together local audiences with the best local, national and international writers, artists and social commentators.
This year, guest speakers include poet Clare Shaw, writer and editor Nikesh Shukla, local poetry face Roger McGough, children's author Michael Rosen and Booker Prize-winner Ben Okri, and other big names include filmmaker Ken Loach, broadcaster Jon Snow and musician Tracey Thorn. There's an open mic as part of Light Night on 21 May, hosted by award-winning poet Ciarán Hodgers, and the ever-popular Pulp Idol event, finding the novelists of the future, on 25 May, with guest judges Kevin Duffy (Bluemoose Books), Laura Jones (Dead Ink), Genevieve Pegg (Harper North) and author Yvonne Battle-Felton.
On 4 May, author of international bestseller My Name Is Leon Kit de Waal steps up as the first of the "in conversation" series, reading from and chatting about Supporting Cast, her latest collection of short stories, which came out with Penguin last year. The last In Conversations features Salena Godden, on 28 May. An activist, broadcaster, essayist and performer, her work is widely anthologised. She has published several volumes of poetry, the latest of which is Pessimism Is For Lightweights, which came out with Rough Trade Books last year, and a literary childhood memoir, Springfield Road. At WoWFest, she'll be talking to Jordan Stephens, one half of Rizzle Kicks, about these different kinds of writing and about publishing her debut novel Mrs Death Misses Death, which came out in January with Canongate.
In the panel discussion strand, Liverpool-based Pulp Idol finalist 2016 Matt Cook, Peepal Tree Press associate fiction editor and editor of Closure, Contemporary Black British short stories Jacob Ross, and author, journalist and sports writer James Corbett join Rachel Genn and Rónán Hession on 17 May for Working Class Writers & Voices From The Indies. They will talk about whether working-class writing is a genre, how working-class writers might break into a seemingly exclusive industry and whether working-class writers should only write about issues affecting the working class. Rónán Hession is an award-winning musician and writer, whose first book, Leonard And Hungry Paul, came out with Hebden Bridge's Bluemoose Books in 2019, and was chosen for the BBC Radio 2 Book Club and as as a summer read in The Irish Times and The Observer. Former neuroscientist Rachel Genn's second novel, What You Could Have Won, came out with And Other Stories last year, and she is working on Hurtling, a collection of essays, and Blessed, a collection of non-fiction. She works at Manchester Writing School and has written for Granta, 3:AM Magazine, Aeon and Hotel.
Writing On The Wall are also involved in Liverpool's 2021 Year of Writing, a celebration of writing in all its forms designed to discover new voices and publish new writing through a partnership of arts and cultural organisations, writers, artists, educators and businesses as part of an inclusive drive to improve literacy in the city. As part of this, Writing On The Wall has set up a new online writing centre, The Writer's Bloc: Community and Creativity, featuring mini-residencies – Writers on the Bloc so far have included Yvonne Battle-Felton, Anthony Anaxagorou, Cash Carraway, Ailsa Cox, Lowkey, Ytasha L Womack, Winnie M Li, Joelle Taylor, Patrice Lawrence, Kevin Dyer and Bidisha.