Soft Bodies at Castlefield Gallery
Sara Jaspan, Exhibitions Editor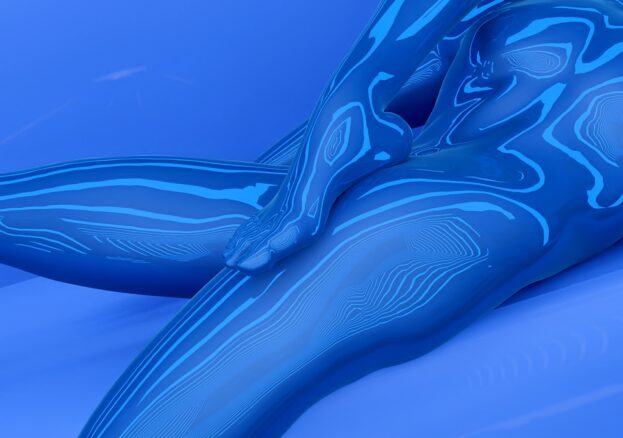 Depictions of the human body have dominated art since its earliest days, yet it is the complex and unfixed experience of actually inhabiting a body that has become an area of deep and growing interest for artists over recent years. Castlefield Gallery's latest group exhibition, Soft Bodies, takes this subject as its point of departure, presenting a selection of works that explore how the sensorial, emotional, psychological, political, sexual and intellectual dimensions of being alive can be represented across the flat surface of a canvas or screen, and the frustrations, limitations and opportunities associated with this.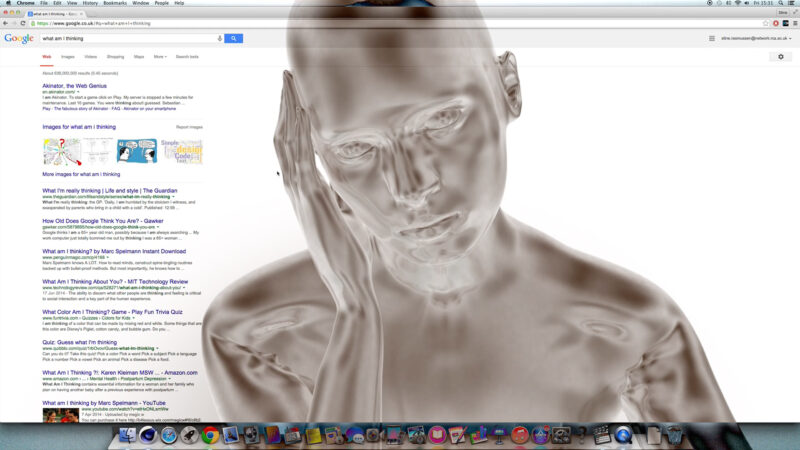 The show takes its title from soft-body dynamics – a field of computer-generated graphics that creates simulations of soft materials such as muscle, fat, hair, vegetation and fabric – and several of the works directly respond to the ways in which computer software increasingly mimics and portrays the textures, sensations and emotions of human bodily experiences. Can these digitally generated renderings ever come close to capturing the strange messiness of our internal worlds? And how do they reflect increasingly fluid and undefined understandings of identity?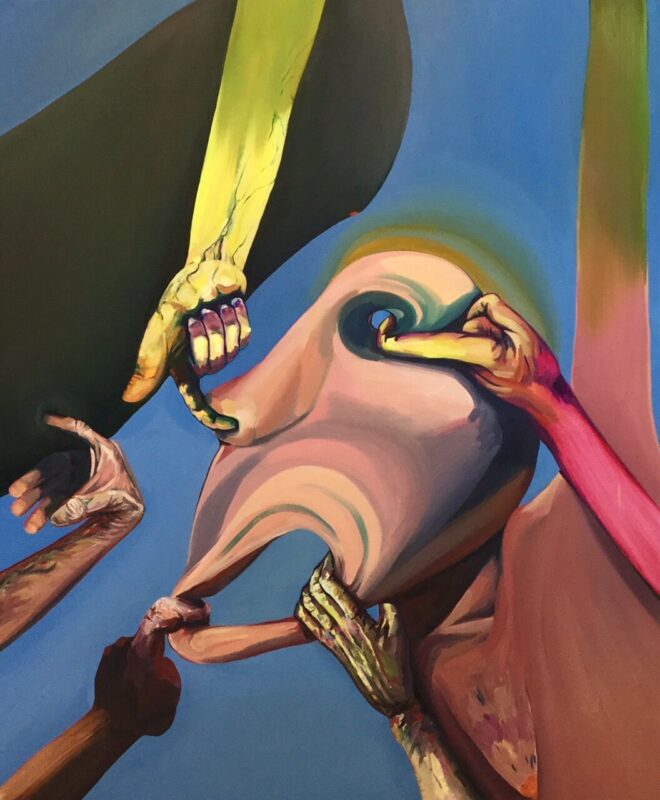 Among the many highlights, we're looking forward to encountering the surreal, somewhat unsettling world presented in Emma Cousins' heavily saturated paintings, where amorphous bodies penetrate and intersect in ways that evade clear interpretation. Sadé Mica turns their attention upon themselves, exploring what it means to exist within what they describe as a 'fat queer black' body that doesn't naturally lend itself to recognised tropes of beauty or gender identity. Megan Snowe attempts a series of abstract self-portraits through drawing that depart from the body as a flesh-based form, and instead consider its representation within non-physical, emotional, digital or psychological space.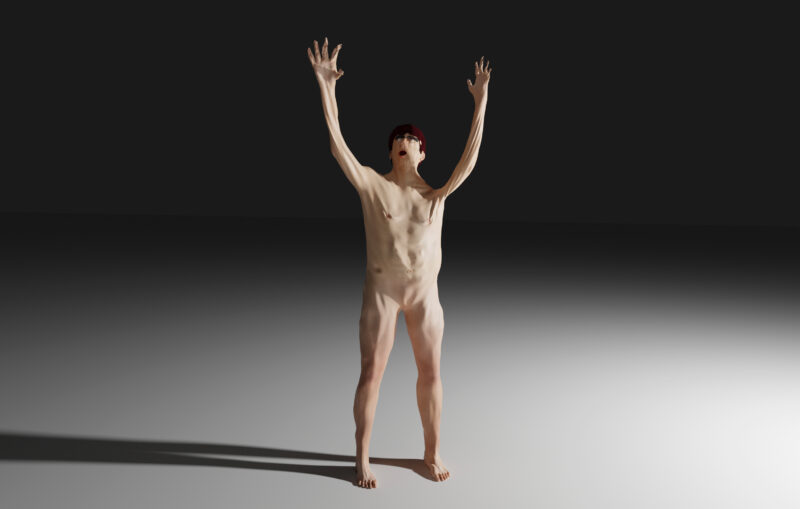 Departing further from the material realm, we're also interested to see how artists are engaging more directly with new digital and virtual forms of visual representation. Sam Ruston, for example, uses soft-body dynamics to create the gaunt, distorted characters that populate his cyber-gothic alternate universes. In Jake Moore and Semi Precious' collaborative video work, 'Other Life', computer-generated sexless beings made up of slick, reflective surfaces occupy a sterile utopia. And Stine Deja's modern reimagining of a 13-minute film by Jørgen Leth moves the director's critique of the notion of a perfect human being on by replacing the conventionally attractive young actors of the 1967 original with an androgynous digital avatar, tapping into current debates around issues such as transhumanism.
Soft Bodies also includes works by artists George Gibson, Aliyah Hussain and Anna Bunting-Branch (Potential Wor(l)ds), Robin Megannity, and Xiuching Tsay. Altogether, the show looks set to present a fascinating insight into how artists are rapidly expanding and updating our understanding of the body in the 21st century. If you have a body, this show might be one for you.