The Siege of Christmas at Contact
Andrew Anderson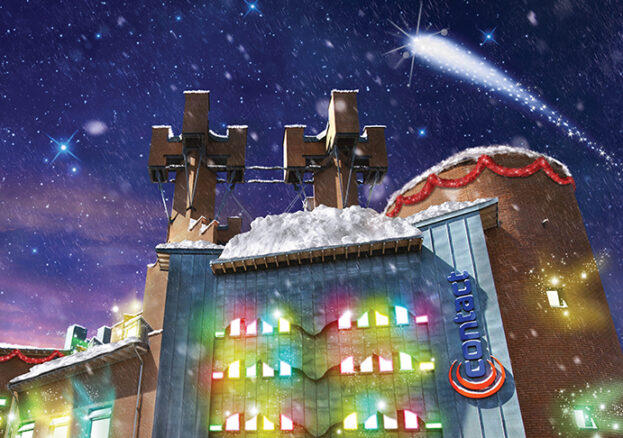 Someone has kidnapped the spirit of Christmas and it is our job to find her. That's the premise of this amazing immersive show, which was such a success in 2016 that
Contact
has brought it back for a second festive outing. But unlike most presents, which would be rubbish if received twice, this is one we're excited to unwrap all over again.
That excitement is due to the fact that The Siege of Christmas is co-created by Slung Low, who are experts in making adventures for audience. Past productions have seen them make a campsite outside the Royal Shakespeare Company, take myth-making bus tours across whole counties and even recruit their very own occupying army. To put it simply, they don't do things by halves.
Finally, Contact is the perfect venue for a kids' mystery tour with its multitude of odd spaces, winding staircases and colourful corridors. This show is an ideal addition to any Christmas holiday plans – and way more fun than a boring old panto.