Livestream: Sh!t Actually at HOME
Kristy Stott, Theatre Editor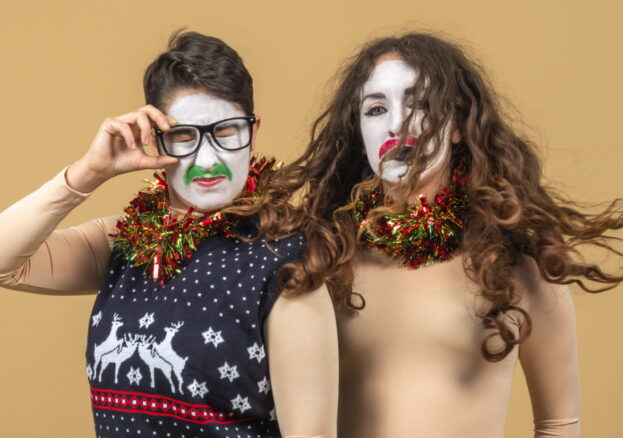 This is an online stream of a live performance taking place on the HOME stage.
Packed with sparkling live song, queer love stories and a good dose of festive politics, Sh!t Theatre are back in Manchester just in time for Christmas.
Sh!t Actually is a brand-new show for the festive season and offers an adults-only alternative to the well-known Hollywood Christmas themed rom-com.
Described as 'rising stars of performance art' by The Telegraph, Sh!t Theatre have received rave reviews for their previous shows, DollyWould and Drink Rum With Expats, at HOME Manchester.