Shrek The Musical at the Manchester Opera House
Shekina Rose, Families Editor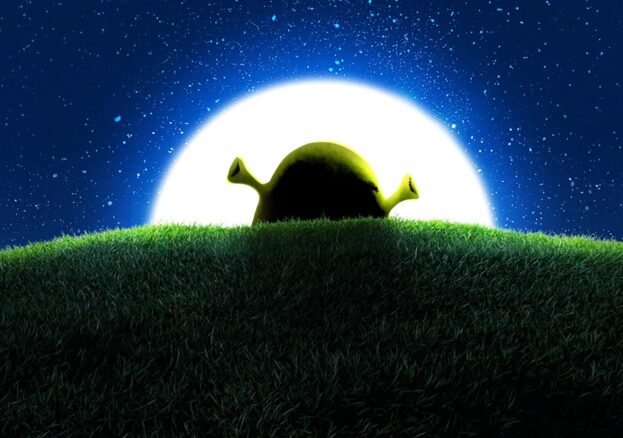 Our favourite, most loveable ogre is on his way to Manchester! Enjoy the lively and entertaining Shrek the Musical at the Manchester Opera House, running from Tuesday 1 – Saturday 12 August 2023. The production brings to life the whimsical word of Shrek, Donkey and friends, with book and lyrics by David Lindsay-Abaire and 'shrek-tacular' music by Jeanine Tesori.
Shrek the Musical follows the story of Shrek, a grumpy but lovable ogre who lives in a swamp. His peace is disrupted when a group of fairytale creatures, including Pinocchio, the Three Little Pigs, and the Big Bad Wolf, are banished to his swamp by the villainous Lord Farquaad. Determined to get his privacy back and be alone, Shrek embarks on a journey to confront Farquaad and secure the peace and quiet of his swamp.
Along the way, Shrek meets talkative Donkey who becomes his loyal and very annoying sidekick. They encounter various fairytale characters, including the feisty Princess Fiona, who is held captive in a tower, waiting for her true love's kiss to break a curse… the question is, who really is Fiona's true love?
The musical is renowned for its clever and humorous dialogue, catchy musical numbers, and vibrant set design. The show features a mix of original songs and familiar tunes from the film, including 'I'm a Believer' and 'Hallelujah', which add to the infectious energy of the production, and will having you tapping your toes and singing along throughout.
Shrek is packed with colourful and vibrant characters, with Shrek portrayed as a misunderstood ogre with a gruff exterior and a tender heart, while Donkey provides comic relief with his witty remarks and unwavering loyalty. Princess Fiona enchants the audience with her spirited personality and powerful singing voice. Lord Farquaad brings a blend of wickedness and comedic flair to the stage.
The creative team brings the fairytale world to life with imaginative costumes and sets, and captivating choreography. The production seamlessly integrates the enchanting story with the spectacle of live theatre, creating an immersive experience for audiences of all ages, captivating children and adults alike with its humous and empowering message of self-acceptance, beauty, and the power of friendship.
The Oscar®-winning DreamWorks animated film Shrek celebrated its 20th anniversary last year. Shrek the Musical was first performed on Broadway in 2008, receiving eight Tony nominations, and the award for Best Costume and Set Design. The original West End production was nominated for Best New Musical at the 2012 Olivier awards, and Nigel Harman received the award for Best Supporting Actor for his role as Lord Farquaad.