She Seeks Out Wool at Manchester Jewish Museum
Creative Tourist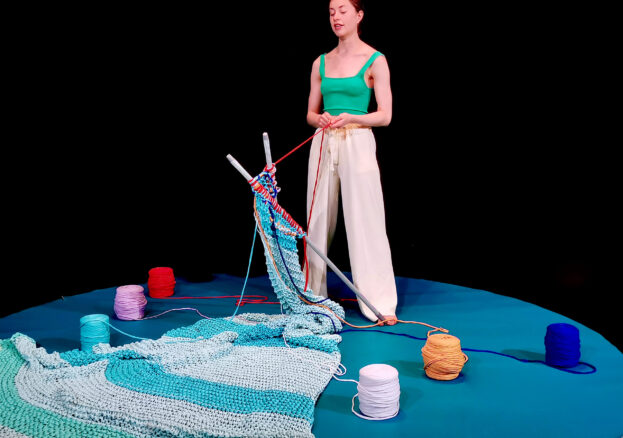 Giving voice to generations of women, Sophie Ablett and Klein Blue weave together spoken word and large-scale knitting in this performance of She Seeks Out Wool.
In this year of rebuilding, unravelling and starting to rebuild again, it's a practice that has lessons for us all. What does it mean to create something stitch by stitch? What does it mean to mend mistakes in the pattern? What does it mean to be 'close-knit'?
Writer-performer Sophie Ablett shares the personal journey of her own family and the discovery of the loose threads, the relatives left behind and how the past can be woven into the present.
This event is happening as part of Synagogue Nights, a wonderful season of intimate events taking place at Manchester Jewish Museum.