Shark in the Park at the Victoria Theatre
Shekina Rose, Families Editor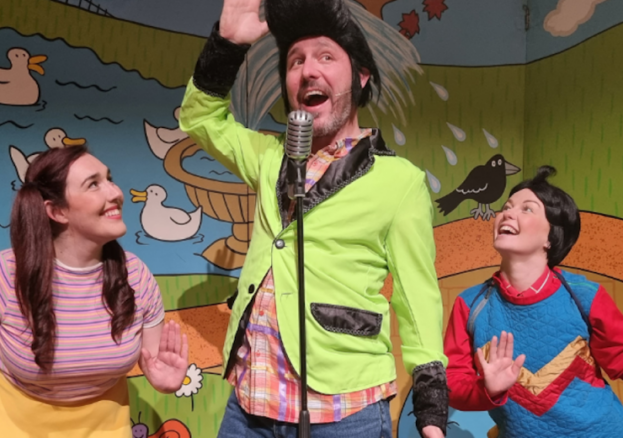 Is that a… Shark, in the Park?! This November, families with youngsters aged 3 and up are invited to Shark in the Park at the Victoria Theatre to see all three of Nick Sharratt's hilariously funny and super energetic shark-y books, live on stage! Produced by theatre company Nonsense Room Productions, the creative team behind The Hairy Maclary show and You Choose, kids and their adults can expect a vibrant, energetic show, packed with lots of laughs and delight as all three masterpieces from the Shark in the Park Series (Shark in the Park, Shark in the Dark and Shark in the Park on a Windy Day (tongue-twister – much?) are presented in the unique setting of the Victoria Theatre.
Enjoy a shark-tacular, fin-tastic family musical, based on main character Timothy Pope who somehow keeps spotting sharks in very peculiar places through his telescope!
You'll be tapping those toes, laughing out loud and singing along throughout this delightful production, taking place inside the fantastic space that is the Victoria Theatre. Built in 1901 as a concert hall and still retaining many of its original features, the Victoria Theatre is steeped in history which makes for an incredible theatre experience for all, especially when there's those pesky sharks about! Uh-oh…
Shark in the Park at the Victoria Theatre is on for one day only, so it is recommended you book your tickets quickly to avoid missing out.
"Nick Sharratt's clever and simple keyhole books for early years have had a triumphant makeover for the stage." – The Stage
"Another foot tapping musical delight of a show." – Edinburgh Festival For Kids