Set It Off + Introduction at HOME
Creative Tourist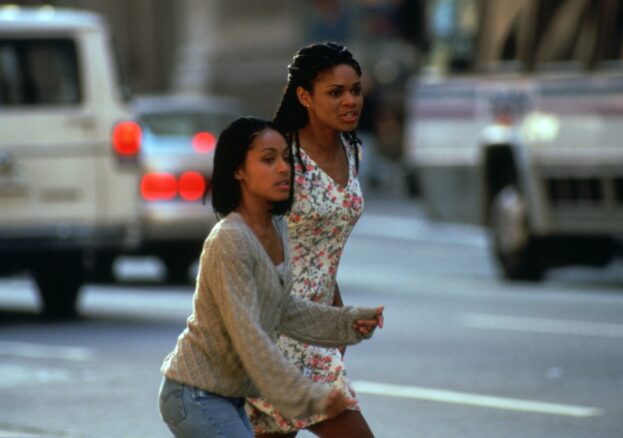 A gritty crime thriller combining explosive action and social commentary in a story about four women bank robbers from a housing project in L.A, Set It Off has recently been cited as one of the inspirations for Steve McQueen's Widows and viewed as a key document in black feminist cinema. Queen Latifah – who also appears briefly in Juice – is superb in her breakthrough acting role as Cleo, a boisterous lesbian with a penchant for classic cars and a desire to do right by her co-conspirators.
Set it Off follows the story of Frankie (Vivica A. Fox) a bank worker recently fired from her job who begins working at a janitorial service with her friends Tisean (Kimberly Elise), Cleo (Queen Latifah) and Stony (Jada Pinkett). All of the women are struggling with their financial positions and decide to begin a spree of bank robberies. At first the group is successful, but they soon attract the attention of an obsessive detective (John C. McGinley).
This screening will be introduced by Karen Gabay, radio presenter and producer.