Selma Makela: Future Haunting at The Whitaker
Maja Lorkowska, Exhibitions Editor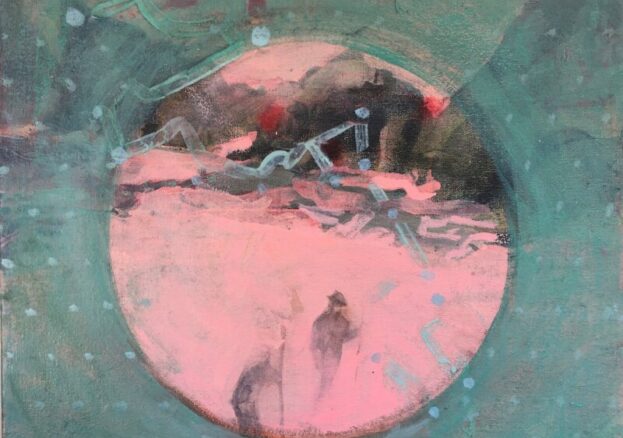 Visit the brand new exhibition of paintings by Selma Makela is at The Whitaker, on display at the perfect time to enjoy their ghostly, wintery atmosphere.
Makela often looks to the concepts of distance and dislocation as starting points for her work. Future Haunting includes paintings developed from a collection of rare 19th century glass slides portraying alpine glacier climbers, as well as geographical and meteorological phenomena. Other references come from Makela's travels and research. By using these as sources of inspiration, the artist draws attention to the environmental crisis and change, realised in the form of beautiful, misty paintings.
While they may not be imposing in size, they certainly benefit from face-to-face encounter, revealing their many layers and inviting the viewer to get lost in the vast spaces their depict.
If you're visiting the Whitaker, make sure to check out 'Joanna Whittle: On Shifting Ground', also currently on display in the gallery.