Sefiroth: Adio Kerida (Farewell Beloved) at Manchester Jewish Museum
Johnny James, Managing Editor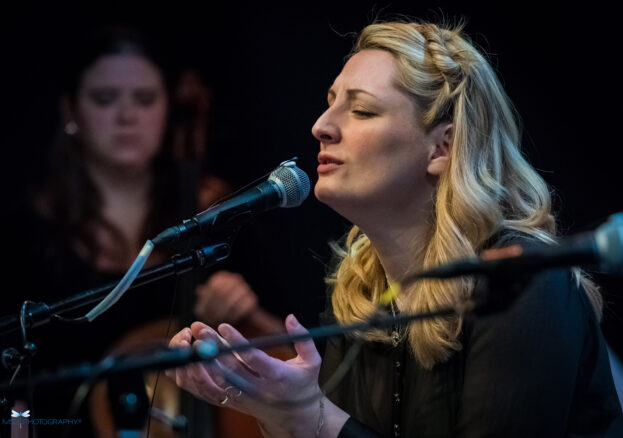 Sefiroth are an international collective of musicians who explore and re-imagine traditional Sephardic (Judeo-Spanish) repertoire with a contemporary aesthetic. Sung in Ladino, they create new arrangements for ancient songs which evoke the lands where the Sephardic diaspora settled: Iberia, the Mediterranean and the Middle East. The result is deeply atmospheric, emotionally-charged music which keeps the spirit of its traditions alive and yet brings something decidedly new to the table.
The collective released their first EP back in 2012. Entitled Arboles Lloran Por Lluvia ('Trees Cry For Rain'), this was a trance-inducing set of songs which touched upon a plethora of genres and styles. Featuring a 10-piece electro-acoustic chamber ensemble, interpretations of traditional Sephardic repertoire were filtered through many modern influences – jazz, contemporary classical and psychedelia to name a few.
Following on from this release, Sefiroth presented a multimedia theatre show, also called Arvoles Lloran Por Luvia. This set the group's experimental arrangements at the heart of an epic, Kabbalah-inspired narrative conveyed through dance, digital projection and production design. It received glowing reviews from the press, who praised the success of this daring combination of art forms.
The group's next project is entitled Adio Kerida ('Farewell, Beloved'). This brand new show will feature timeless stories of love, loss and yearning for home. Combining acoustic and electric instruments, improvisation, modern harmonies and hypnotic rhythms, it will be a continuous, hour-long musical performance enhanced by aspects of theatricality and story-telling. Premiering at the Manchester Jewish Museum on the 12 November, it's sure to be a unique experience.