Secret Night Gang at The Blues Kitchen
Johnny James, Managing Editor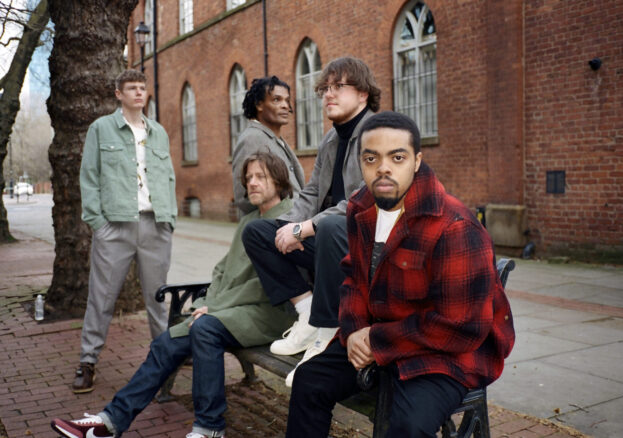 The Blues Kitchen, Manchester's newest venue, has unveiled a great live music programme for its first few months in business. Featuring alongside names like Roy Ayers and Slum Village is Manchester's own Secret Night Gang, whose silky, silky blend of soul, R&B, gospel and funk is well worth checking out on 16th June.
Founding members of Secret Night Gang, Callum Connell & Kemani Anderson have shared a love of writing music together since they were 14-year-old school friends. Hooking up with bassist Stuart Whitehead in 2018, a summer of endless late nights was spent combining their shared vision, and writing their debut album.
Fast forward to 2021 and they've just signed to Gilles Peterson's Brownswood Recordings, the globe-trotting purveyor of all sounds soulful and inspired. While the album is still forthcoming, lead single 'The Sun' gives us a taste of what to expect, and it's pretty glorious.
'The Sun', which has already clocked up over 100K listens on Spotify and featured on the latest Grand Theft Auto soundtrack, is like a salve for the soul. It's a really simple tune, but there's a depth to it that you can't quite put your finger on. This has a lot to do with 21-year-old singer Kemani Anderson, who sounds like a young Stevie Wonder, his voice steeped in soul and wisdom beyond his years.
The music around Kemani, meanwhile, oozes the warmth of hazy summer afternoons, with subtly intoxicating guitar work from Jack Duckham and a rhythm section that plays not one extraneous note. The same goes for 'Don't Mess With My Heart', a more sentimental track that recently featured on Band on the Wall's 2020 fundraiser compilation. Like 'The Sun', this track finds every instrument in effortless balance, making it easy for the listener to sink into the groove and drift away.
If these tracks are anything to go by, then Secret Night Gang's debut album is going to be something special, and so is their gig at The Blues Kitchen. Taking place a week before a desperately-yearned-for summer, it'll be a joyous occasion to have live music of this calibre back in our lives.