Sea to the West at Cross Lane Projects
Maja Lorkowska, Exhibitions Editor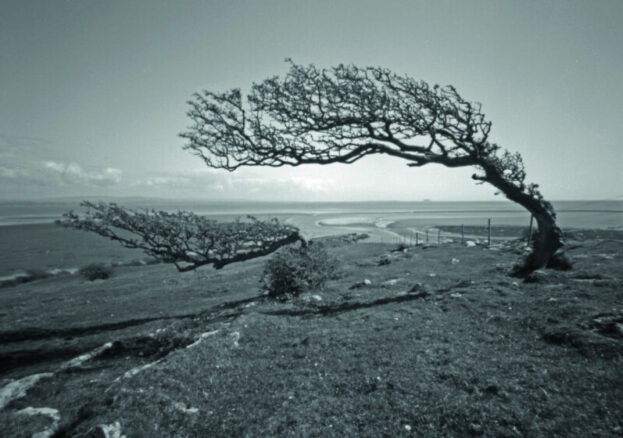 Pinhole photography may be one of the closest things we have to magic and this month, Cross Lane Projects are celebrating its power with Sea to the West, a posthumous exhibition of work by Graham Whitwham. The photographs explore the dramatic landscape of the Cumbrian Coast, which both indented and scenic, extends for around 180 miles.
The timelessness and alchemy of film photography is underlines by the artist's mysterious subject matter, with bent trees, soft lines and a somewhat distorted perspective thanks to the medium. The images originated on traditional film, in a wooden panoramic wide-angle pinhole camera which, fascinatingly, is one of the earliest forms of image making. Whitwham was a local landscape photographer who, having lived and worked in South Cumbria, knew the area well and travelled the coast in search of the perfect shot.
The exhibition has been programmed alongside Kendal Mountain Festival.