S.O.S (Summer Open Studios) at Paradise Works
Maja Lorkowska, Exhibitions Editor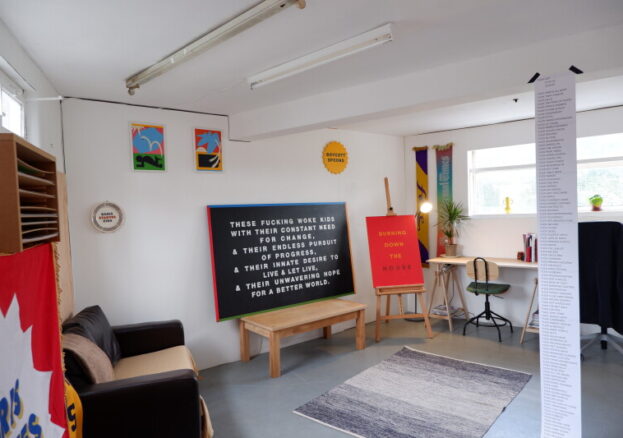 Paradise Works' S.O.S opens its doors on Saturday 8 July between 12 and 9pm with an open invite for audiences to visit the artists' studios, see the current exhibitions, and stay for the party, all coinciding with MIF23.
Visitors will be able to see the group exhibition Hoarfrost On Our Lips with work from Yelena Popova, Catriona Robertson, Madi Acharya-Baskerville and John-Paul Brown with Poems by Esther Koch, curated by Will Marshall.  There is also a Imagine What We Could Do Tomorrow, a solo exhibition with Duncan Poulton curated by Division of Labour.
The schedule of the day is as follows:
Studio Tour: 12.30-1.30pm Informal tour with Paradise Works artists
Exhibition previews 6pm
Party: 7-9pm Bar, street food and DJ set by Cally b2b SebastieN
S.O.S is a great chance to explore new works by local contemporary artist, get to know the community and take a peek around the studios, which is always a fantastic way to really understand an artist's practice. Enjoy the art and community atmosphere with a drink and dance at Paradise Studios this summer.