Ruby Tingle at PAPER Gallery
Sara Jaspan, Exhibitions Editor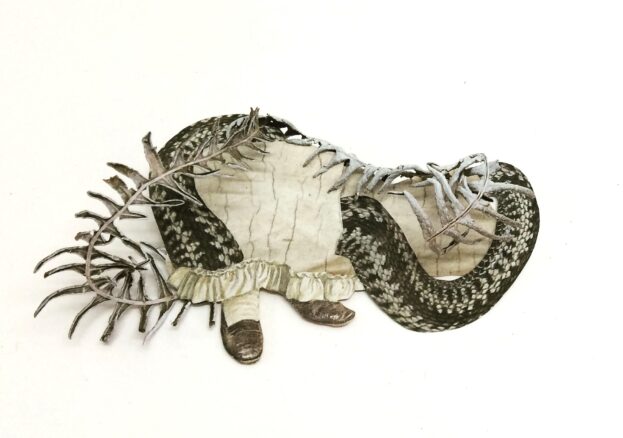 "Zoology is wonderful, but so is cryptozoology; a subject that is still disappointingly ridiculed," believes Manchester-based artist Ruby Tingle. If you're at all undecided on this matter, just take a look through some of her work and you'll see what she means.
Fascinated by the animal kingdom, alternative folklore and a burgeoning repertoire of private symbolism, Tingle (recently awarded runner up in the GM Arts Prize 2016) draws us into a surreal space neither quite of this world, nor entirely alien. The multiple strands of her practice encompass collage, music, installation and performance which, when presented together – as they will at the opening of her solo exhibition at PAPER gallery in January – combine to form fleeting acts of self-portraiture, designed to live beyond their moment in time through those who experienced them.
"People often say that I look like my work, and that my work looks like me," Tingle remarks. This is perhaps partly a result of the deeply personal nature of her practice. Tingle describes her use of collage as an unconscious sorting process: the intuitive act of carefully selecting and combining found objects and images (often taken from Victorian natural history collections, children's books or art magazines) to form a hypnotic experience. Similarly, with her music, she confesses that "I never remember the process of writing a song once it's 'finished' – it's like coming out of a trance."
Over the past few months Tingle has begun exploring this avenue further, using automatic drawing and spectrograms to investigate how animal calls (or "language," as she describes it) can be represented within her visual works, and integrated within her music. Interestingly, people have responded by asking whether Tingle has synaesthesia, and perhaps "saw sound". Her excitement at the prospect suggests we can only expect to see more of this in her new body of work and upcoming debut album, The Land Is, on 12 January.