Embankment Kitchen Restaurant & Bar
Ian Jones, Food and Drink Editor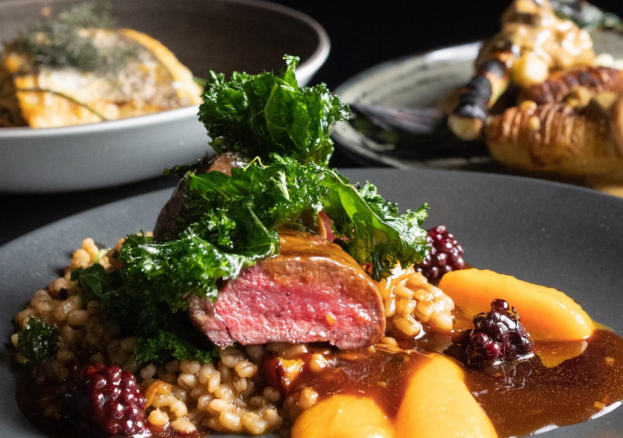 Festive Update: Embankment Kitchen has a brand new Winter Garden. Adorned with fairy lights, luxurious blankets and outdoor heaters, this is the perfect spot to cosy up with a warm mug of mulled wine for the first festive season since before you-know-what.
Review: Embankment Kitchen is one of the standout places to eat in this part of the city, just a few steps down from St Anne's Square. The whole complex includes the excellent CitySuites II Aparthotel, and is located within walking distance of pretty much anywhere you need to get to in Manchester, including whatever the arena is calling itself these days.
An excellent restaurant that manages to be both high-end and welcoming to all
Tonight we're here for an extensive look at the fresh new summer menu curated by Head Chef Marika Healey, as well as the launch of the new premium penthouse suites in the building next door (spoiler: they're stunning, and if you're looking for a big city-centre blowout for you and a bunch of mates, here's your answer).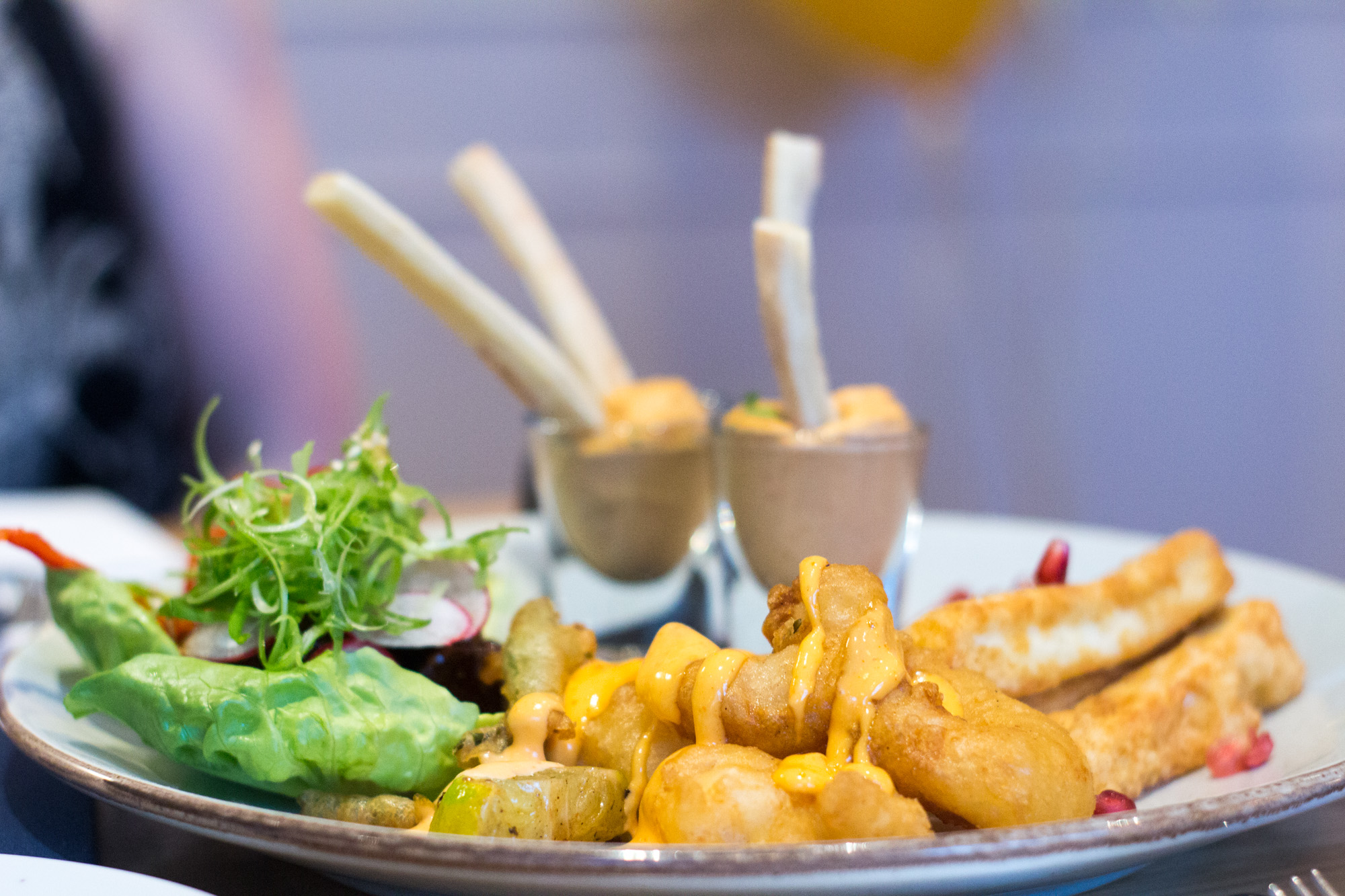 This new menu has both vegan and non-vegan options, and happily, they're both reliably high in quality. We begin with an impressive sharing platter, showcasing half a dozen or so impossibly moreish snacky bits, all available as individual starters. And – take a deep breath – they are: buttermilk fried chicken pieces coated in a phenomenal sticky spiced sauce; thick chunky halloumi fries with potent harissa mayo and scattered with everyone's favourite seeds (pomegranate, of course); tempura king prawns with samphire, sriracha mayo and a chilli-seared lime; roast pepper houmous and hand-rolled bread sticks.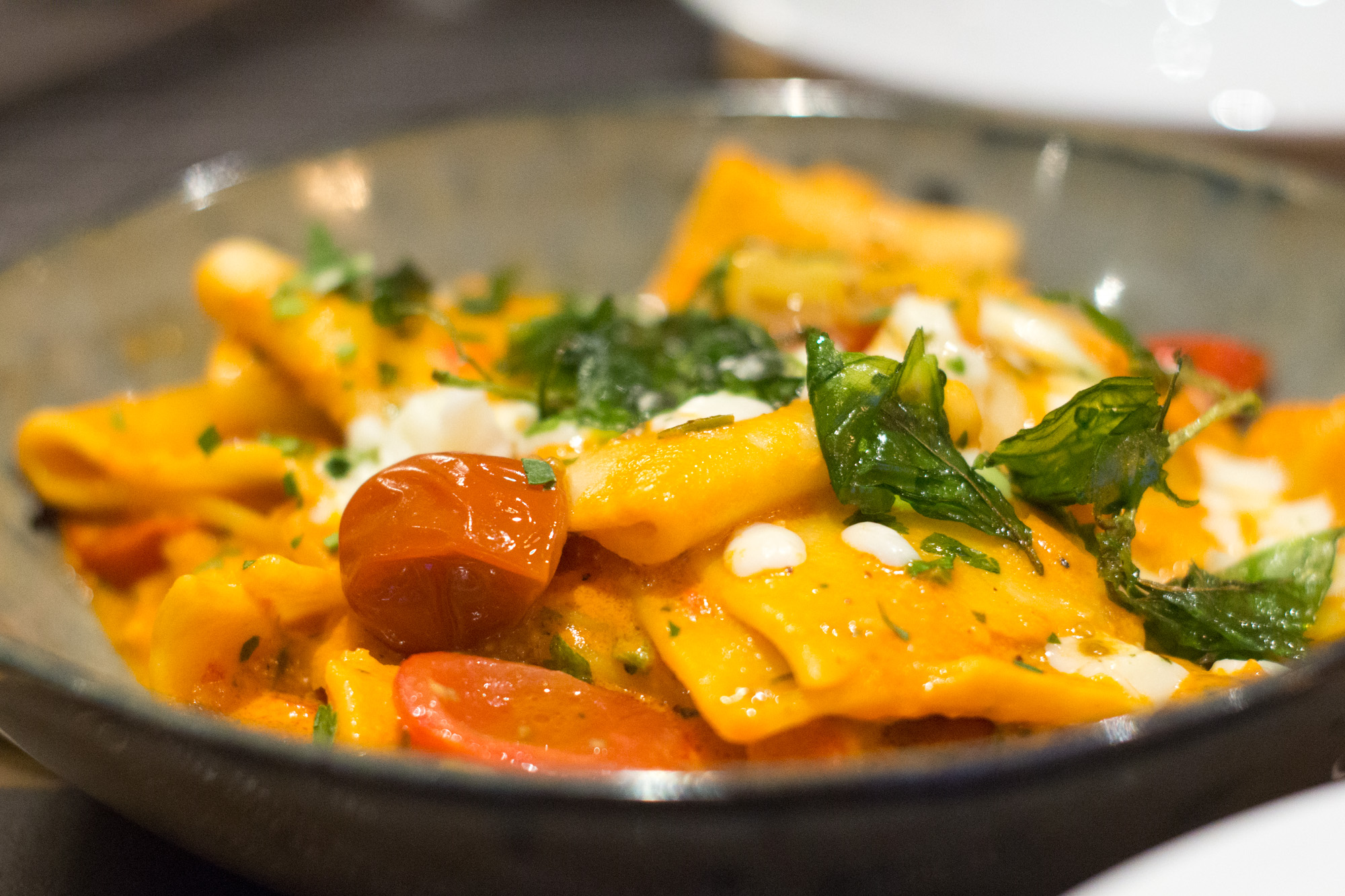 After that, I'm pretty much full but there's plenty more to come. The pasta course is a sheer delight. It's paccheri pasta, which translates as 'slap', amusingly (if I were Gen Z I'd say "it slaps", but I'm not so I won't). It comes with a beautifully-made garlic and mascarpone sauce and some crispy basil and although it's a simple dish, the quality of the ingredients lifts it to become one of today's standout options. Ideal for these hot summer weeks.
For the fish course, pan-roasted sea bass fillet with asparagus and a few more very welcome king prawns. It comes with a saffron risotto that again, is a perfect fit for this July heat.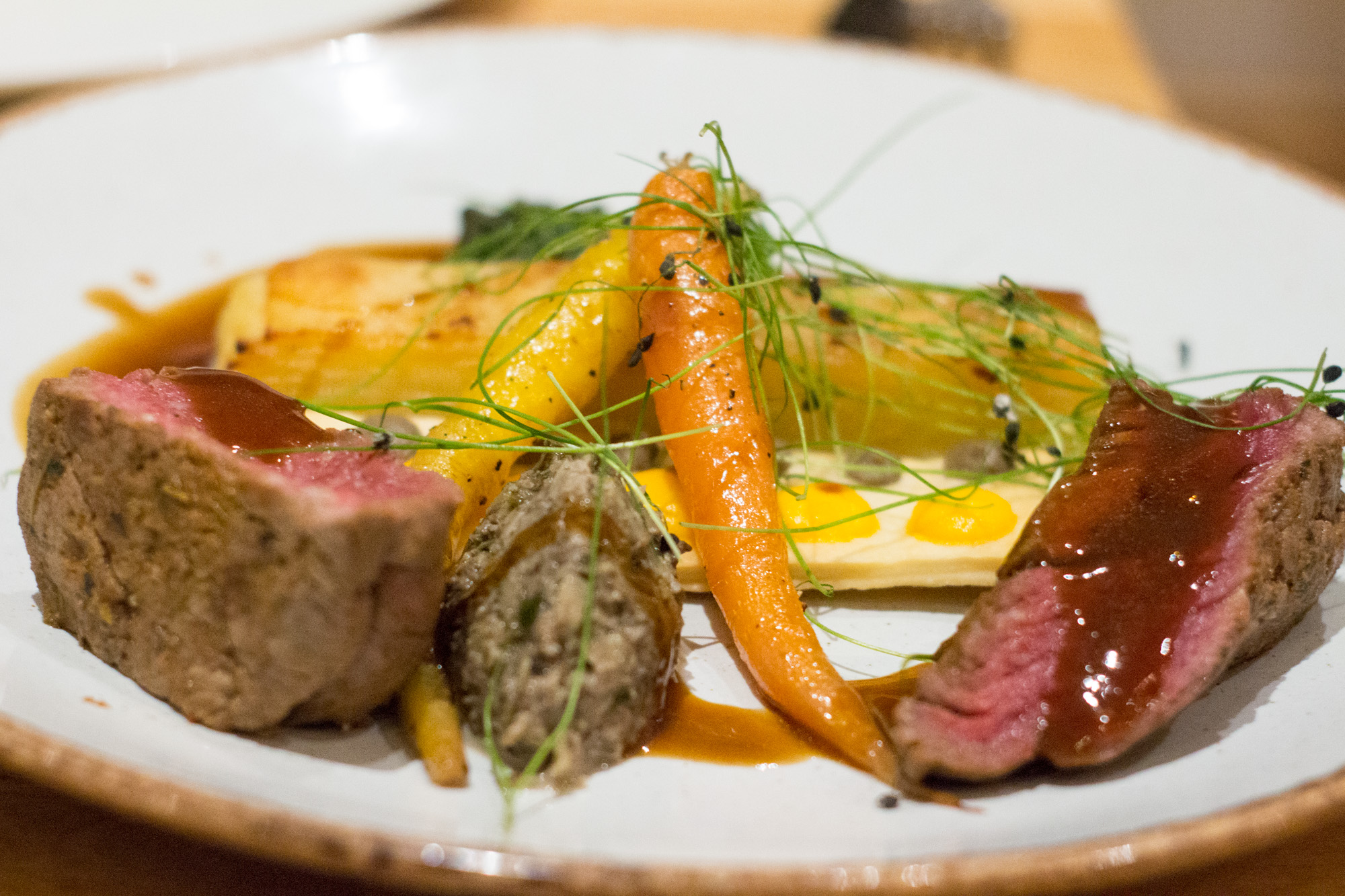 The deconstructed beef wellington is a tricky one. The beef is superb, as is the gravy, the dauphinoise potatoes and garlic chives, but the small square of dry shortcrust pastry seems a little adrift when surrounded by these superior elements. My suggestion? Either re-construct it or simply ditch it – the beef is good enough to stand on its own two hooves.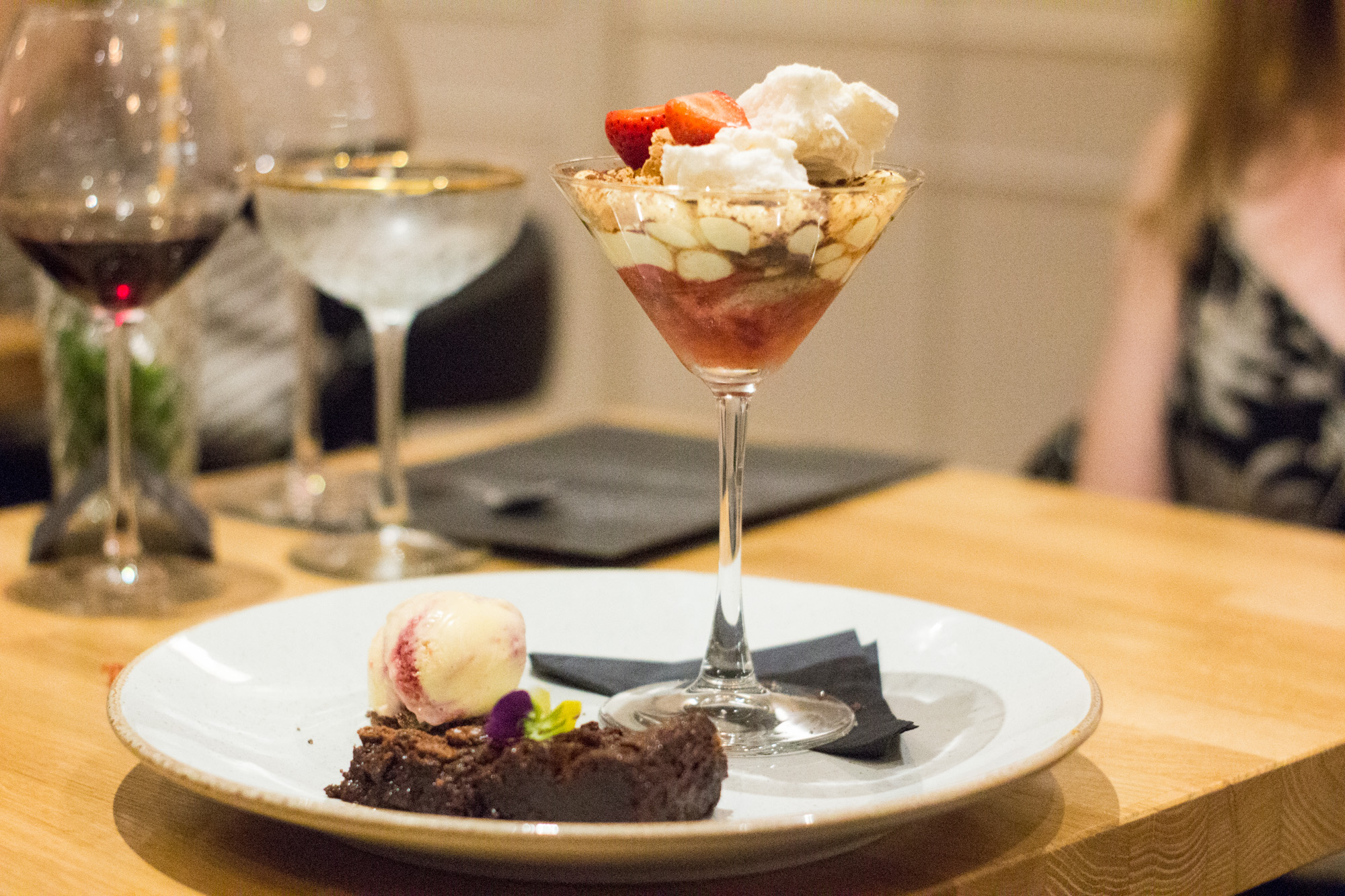 Finally, dessert. Go for the chocolate nemesis – a flavour-packed cake, made without flour, and including a pleasingly spherical round scoop of homemade raspberry ice cream. It's rich and what your auntie might called 'wickedly naughty'.
Embankment do food like Citysuites do hotel experiences: pretty damn well. The kitchen isn't about concocting up wild new recipes and whipping out experimental nu-food, it's about taking the classics and doing them well.