Royal College of Art Taster Workshops at The Bluecoat
Jessica El Mal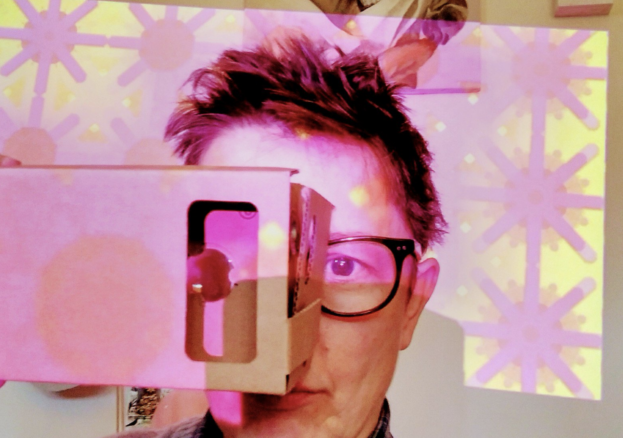 The prestigious Royal College of Art have teamed up with The Bluecoat to inspire the creative minds of Liverpool with a series of free taster workshops this July aimed at any graduates considering an academic career in the arts.
Ranked as the no1 University of art and design consecutively for the past 4 years, completing one of the 29 highly specialized masters courses on offer at the London establishment will no doubt prepare you for a lifetime of success, but being so far down south can sometimes be synonymous with alien territory.  Here to break that imaginary glass ceiling to the rest of the universe, however, the sessions at The Bluecoat aim to give a unique insight into the RCA experience and encourage our northern talent to consider the voyage south.
Lead by the Senior Tutor on the Digital Direction MA programme, An Introduction to Virtual Reality (VR) with Dr Eleanor Dare, this workshop will cover the historical and technical contexts or VR, look at and discuss new artworks, such as the Tate Modern's, The Ochre Atelier and the documentary 6×9. Participants will discuss Oliver Grau's and Michael Heim's theoretical perspectives on VR, as well as some of the science which makes VR work and discuss Victorian immersive environments and associated technologies. Participants will investigate their own experiences of virtuality and immersive experiences, asking whether they are restricted to plastic headsets alone, or much older experiences of mediation, such as theatres, ghost houses and dioramas.
History of Design with Dr Sarah Teasley, the second taster workshop, instead delves into the theoretical and analytical design course on offer at the Royal Collage of Art. Explore the socio-economic histories of the design industry across East Asia, Europe and North America with Dr Teasley, who – after gaining various degrees from Ivy League institutions and her PhD at University of Tokyo – is able to bring a truly unique international perspective on this subject to the 300 year old walls of The Bluecoat. If you think that in looking back, you might find your future, this workshop is not to be missed.