Roundabout in Little Hulton at Peel Park
Creative Tourist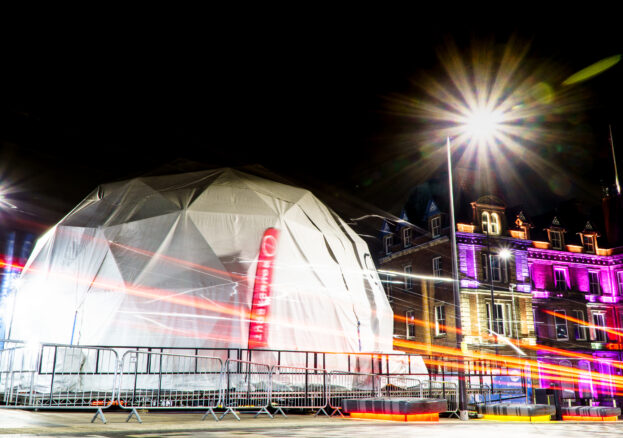 Roundabout, the beautiful pop-up theatre-in-the-round is back, and it's coming to Little Hulton!
With the help of The Lowry the acclaimed theatre company Paines Plough are bringing three brand new plays to Little Hulton at just £5 for each show. Choose from a psychological thriller about betrayal and forgiveness; a tale of love, friendship and rivalry spanning 30 years; and a larger than life family show about friends and fitting in, set in Bolton.
A unique and intimate pop-up theatre, Roundabout promises top-quality new writing in an incredible venue. Combining comfortable seating and a great view of the actors with cutting edge sound and lighting technology Roundabout is an unmissable theatrical experience.
Previously seen at The Quays in 2015 and in Eccles in 2016, this year it will be popping up in Peel Park, Little Hulton, as part of the Little Hulton Goes Large Festival Thu 7 – Sun 10 September.