Rose: A Love Story – Streaming on Modern Films
Tom Grieve, Cinema Editor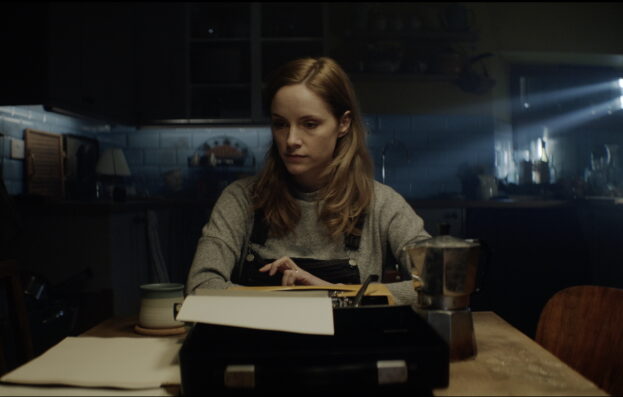 At this point, with near infinite variations on the vampire mythos, it's hard to find a fresh spin. But director Jennifer Sheridan's Rose: A Love Story locates new angles of interest in its spare, creeping approach. Written by co-lead Matt Stokoe, the film takes us to the remotest of cabins in the Lake District, where Rose (Sophie Rundle) and husband Sam (Stokoe) are holed up, living separately from the world, with a periodic delivery of supplies their only point of contact.
While Sam sets traps for food and chops firewood, Rose stays indoors, tapping away at a typewriter as she works on her novel. But Rose suffers from a mysterious illness, and it slowly becomes apparent that their survivalist lifestyle is necessitated by a need for human blood. What will happen when their seclusion is interrupted? While Sheridan's film can feel slight at times, at its best, Rose: A Love Story is a canny dive into the depths of devotion, delivered alongside a thick cloud of dread.
When you watch this film online, a percentage of your rental fee goes towards supporting Manchester arts centre, HOME.