MIF21: Rooted In Rhyme at Manchester Central
Fergal Kinney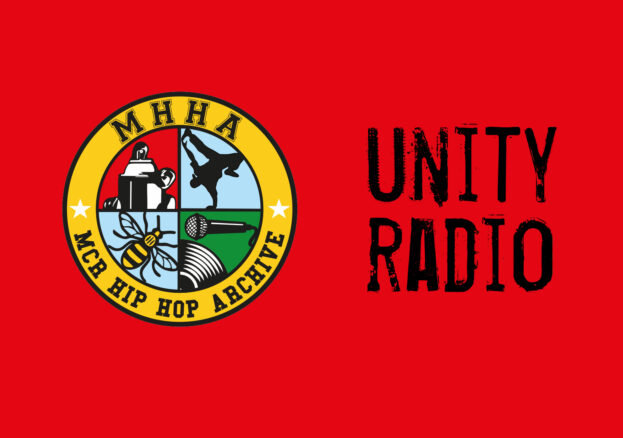 Join MIF on a journey deep into Manchester's hip hop underground, guided by some of the most trusted voices in the city's hip hop roots. Taking place on 10 July at Manchester Central, Rooted in Rhyme furthers MIF's ambitious programming of diverse voices to tell a unique story about hip hop and modern Manchester.
DJ Semtex, one of the true legends of UK hip hop and a trusted BBC Radio 1Extra broadcaster for over 15 years, will be live and direct on the night. Described by Chuck D as a "generator of generations", Semtex's MIF performance marks something of a homecoming, having been raised in Cheetham Hill and then Middleton. Another important Mancunian representative is rapper SVMI, who at the age of 20 is already in demand around the world. South Manchester is represented by rising rapper Culps, as well as Old Trafford's own star Lady Ice. More performances come from Rago Loco and Victoria Jane, with DJ sets from DJ G-A-Z and Unity Radio's own DJ Basha.
Unity Radio is particularly important here – firstly, Jon Green and Dean McLoughlin from the celebrated station have personally curated the night's lineup. But, crucially, Unity have been working in conjunction with the Manchester Hip Hop Archive and MIF to present a special free exhibition at Manchester Central Library celebrating 40 years of the city's hip hop heritage – long overdue a serious profile by the city's cultural establishments. From Ruthless Rap Assassins to Aitch and beyond, the exhibition will feature rare photography and memorabilia marking out hip hop as an important force in the city's cultural heritage. But first, it's Rooted in Rhyme on 10 July that's MIF's must-book event for hip hop fans across the city.