Red Riding Hood and The Wolf at HOME
Gemma Gibb, Associate Editor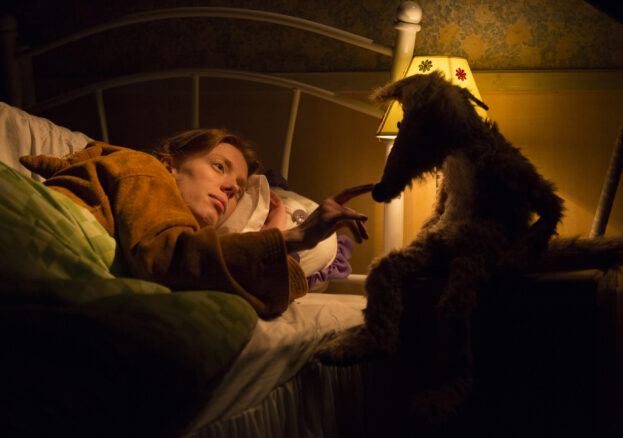 After a sell-out Christmas show last year with Wow! Said The Owl, maestros of mind-blowing puppet theatre Little Angel are back at HOME with a new version of Little Red Riding Hood where the Wolf and a child's eye view of independent thinking are the stars.
Aimed at age six and upwards (but totally suitable and scarily relevant for a bit of grown up escapism too) jump into the imagination of Robyn who can't relate to the traditional cautionary tale and creates a new version instead. In this new world, the gentle wolf (who has strayed from the path and lost his friends) has a broken heart and opens up the possibility that there is always another side to a story.
Little Angel Theatre experiences are hinged on signature traits of the most talented acting, technical skill, breath-taking set design and special effects it's possible to experience – but in all the good (low tech not ostentatious) ways.  Expect music, mischief and the unexpected in this solo show as Robyn creates a new, magical reality.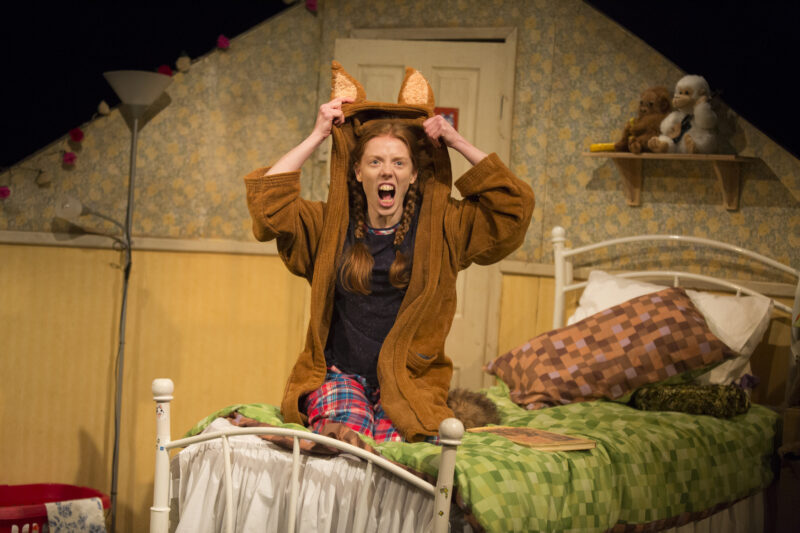 We love that this show deals with all the big things for little people –friendship, what you personally accept as right or wrong, handling prejudice and how we can tell stories to understand the world around us.
Director Jimmy Grimes says "Robyn is the kind of girl I'd like to have hung out with as a kid, she's creative, a bit of a rule breaker and bursting with ideas". It's exciting and empowering at a time of traditional Christmas dirge to experience a family show which turns pre-conceived "truths" on their head and celebrates and encourages creative spirits.
We can live in hope it will encourage homemade make-believe and independent thought to live on … until the end of the Christmas hols at least.