Record Store Day at Piccadilly Records
Johnny James, Managing Editor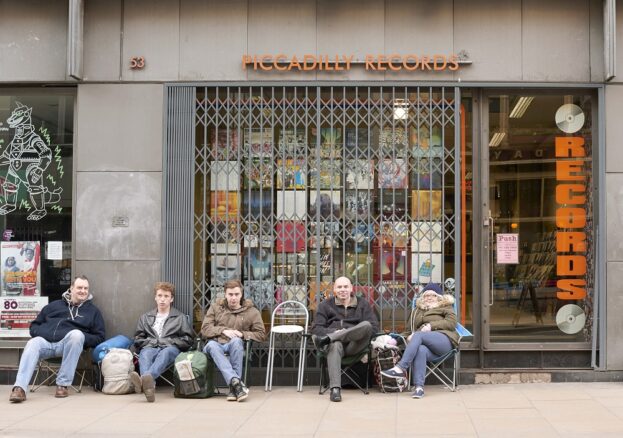 Since opening its doors in 1978, Piccadilly Records has well and truly woven itself into the fabric of Manchester's music community. Located in prime position on Oldham Street, they stock a huge range of records, spanning every genre from rock to leftfield electronica.
The shop holds the largest stock of Record Store Day releases in the city, and if previous years are anything to go by they'll be carrying a handpicked selection of over 300 releases. These are available over the counter, and your best plan of action is to bring your 'want' list with you (they've even got a tick box print out for you to fill in, on their website!). Warning: if it's rarities you're after, then you'll need to arrive nice and early – in past years we've spotted die hard vinyl heads queueing up 24 hours prior to opening time!
As well as having a huge amount of limited edition Record Store Day vinyl on offer, Piccadilly Records usually hosts some great in-store activity on the day, with previous years featuring the likes of Jane Weaver, The Orielles and Tim Burgess behind the decks, as well as a live set from former 808 State member, A Guy Called Gerald.
When more information rolls in on the shop's plans for Record Store Day 2023, you'll find it here.