Rachel Genn talks to Andrew McMillan
Sarah-Clare Conlon, Literature Editor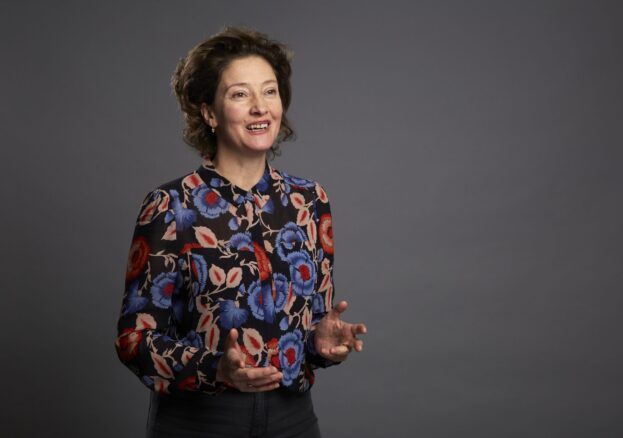 This November, Man Met tutor (well, actually, senior lecturer) Rachel Genn launches her second novel, What You Could Have Won, out with Sheffield-based indie publisher And Other Stories. To mark the event, she'll be having an in-depth online chat about it with her colleague in the Manchester Writing School Andrew McMillan; expect her biography bulletpoint "former neuroscientist" to crop up – in a nutshell, What You Could Have Won "follows a failing psychiatrist who turns his singer girlfriend into a drug experiment".
The publisher blurb reads: "As he systematically works to reinforce feelings of worthlessness while at the same time feeding off Astrid's fame, and as Astrid collapses deeper into dependence, what emerges is a two-sided toxic relationship: the bullying instincts of a man shrunk by an industry where bullying is currency, and the peculiar strength of a star more comfortable offloading her talent than owning her brilliance […] What You Could Have Won is a relationship born of regrettable events, and a novel about female resilience in the face of social control."
We were mesmerised when we saw Rachel read at the Not Quite Light festival in 2018 when The Real Story ran an event called In the Half-light.
Award-winning Irish novelist Sara Baume says: "Every page hums with incisive detail, black wit and hard truth." You can read an extract of the novel on the And Other Stories website and if you pre-order a copy before its publication date of 3 November, a couple of days before this event, it will be signed by the author.
Critically acclaimed author (Hotel, Vertigo, Worlds from the Word's End and Break.up) Joanna Walsh calls it: "Exuberant, limber, sexy, incandescent, frenetic, addictive." We were mesmerised when we saw Rachel read (alongside Joanna, actually) at the Not Quite Light festival in 2018 when The Real Story ran an event called In the Half-light upstairs at the King's Arms in Salford. Rachel performed a specially commissioned creative non-fiction piece, Cataract, which you can still read and also watch a video of on the TRS website. Here's a snippet, which has been lodged in our minds since: "Behind your rivals, you spy her car in a lay-by. You don't often have the opportunity to see your mother between her jobs because she has brought you up to understand that she isn't your saviour. But that is her embarrassing car and she is waiting in it, radiating limited patience."
Writing wise, Rachel's first novel The Cure was published by Corsair in 2011. She has written for Granta, 3:AM Magazine, Aeon and Hotel, and is a contributor to the forthcoming gorse editions anthology Under the Influence, edited by the aforementioned Joanna Walsh. She is working on Hurtling, a hybrid collection of essays about neuroscience, art and abjection of artistic reverie, and also a collection of non-fiction about fighting and addiction to regret, called Blessed.
Rachel Genn works at the Manchester Writing School and the School of Digital Arts, both at Manchester Metropolitan University, and lives in Sheffield, where she was Leverhulme Artist-in-Residence (2016), creating The National Facility for the Regulation of Regret, which spanned installation art, VR and film (ASFF, 2016; SXSW, 2017). Her short documentary Ping Pong Sufi premiered at this year's Muslim Film Festival in Australia and she's working on an immersive binaural experience exploring paranoia.
Tickets for this reading and discussion are free but sign up via Eventbrite – details of how to join the online event will be sent to registered guests.