Queer East Film Festival 2022 at HOME
Tom Grieve, Cinema Editor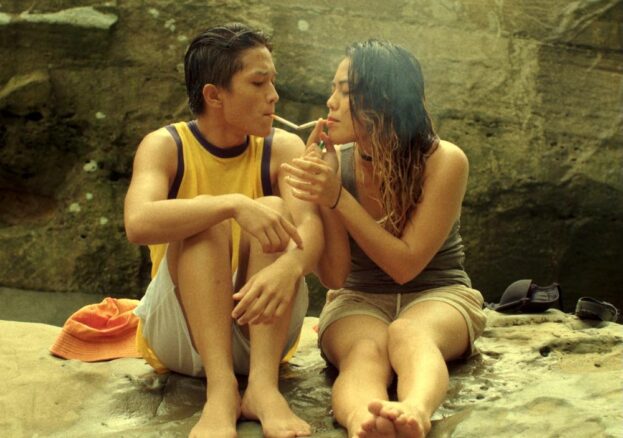 Queer East Film Festival returns to HOME this November, continuing its mission to highlight LGBTQ+ cinema from East and Southeast Asia. The festival aims to explore the forces that have shaped the current queer landscape in Asia and to encourage more inclusive narratives. This year, the programmers at Queer East bring us a pair of hard to see films from China and the Philippines.
First up is East Palace, West Palace (Tue 1 November), Zhang Yuan's 1996 film in which a young gay writer recalls his tumultuous childhood, sexual experiences, and search for love with a police officer interrogating him following a rain in a Beijing park. The title refers to gay Bejing slang, referencing two public toilets on either side of the Forbidden City on the edge of Tiananmen Square, which were used a meeting point for homosexual men. Celebrated as one of the first films from mainland China to centre on the gay experience, the film has also been praised for its style, and the performances from Si Han and Hu Jun.
Next, Metamorphosis tells the story of Adam (Gold Azeron), a fifteen year old raised as a boy by devout Christian parents. Adam has both male and female and female genitalia, and when he experiences menstruation for the first time, his life is thrown into turmoil. The film, from director Jose Enrique Tiglao (who has provided a recorded introduction to accompany the screening), sees Adam embark on a journey of self-awakening, navigating his gender identity as he bonds with Angel, a transfer student with a secret of her own.