Psappha: Music for Cimbalom (In Focus) at Hallé St Peter's
Johnny James, Managing Editor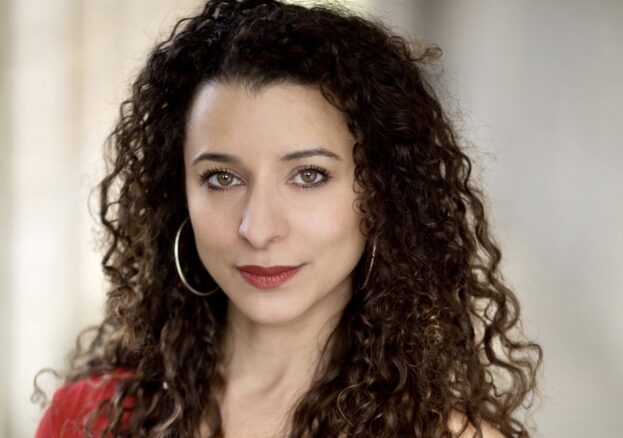 György Kurtàg Splinters
Jatekok, Book 7: Un brin de bruyère à Witold
Jatekok, Book 7: Hommage à Ferenc Berényi 70
Nina Danon (text: Louise Wallwein) The Island, the Sea, the Volunteer and the Refugee World premiere
Jay Capperauld (text: Vashti Suwa Gbolagun) Glitz and Glamour World premiere (5 mins)
Alan Williams (text: Ian McMillan) Songs Translated from a Forgotten Language World premiere
Shruthi Rajasekar (text: Vashti Suwa Gbolagun) As Oyinbo Come World premiere
David Nunn (text: Louise Wallwein) Volunteer World premiere
Continuing Psappha's mini-series of concerts that showcase lesser-spotted instruments, Music for Cimbalom focusses on a stringed instrument of the dulcimer family that's inspired everyone from Franz Liszt to Elvis Costello. At Hallé St Peter's, Psappha's Tim Williams will explore the full range of the cimbalom, joined by Barnsley bard Ian McMillan, Nigerian writer Vashti Suwa Gbolagun and much-loved Manchester poet Louise Wallwein, who will read poetry that's inspired five new pieces written for Psappha by composers on both sides of the Atlantic.
First up is a selection of solo works by Hungary's György Kurtàg, who places the cimbalom within its eastern European heritage. Kurtàg's music takes the form of fragments, with individual pieces or movements often lasting mere seconds – like musical Haiku. Small though they are, they possess an emotional and existential rawness that's well suited to the cimbalom, a rustic 19th Century instrument whose special sound is created by striking metal strings with two wooden hammers.
After the Kurtàg works, we'll hear a series of world premieres written for cimbalom, ensemble and soprano Claire Wild. The first, entitled The Island, the Sea, the Volunteer and the Refugee, is by Franco-Italian composer and audio-visual artist, Nina Danon. She sets a poem by Manchester's own Louise Wallwein that responds to the refugee crisis in Greece. Britain's David Nunn chooses the same poet and subject matter for his work, Volunteer, which will also receive its world premiere here.
We'll also hear two new works that draw on the words of Nigerian poet Vashti Suwa Gbolagun. Scotland's Jay Capperauld is up first with his piece Glitz and Glamour, before Indian-American composer Shruthi Rajasekar explores intersections of cultural and musical identity with his As Oyinbo Come. Finally we'll hear a work by Salford-based Alan Williams that plays on the lilting Yorkshire dialect of a poem by Barnsley bard Ian McMillan.
It's not often that you get the chance to see the cimbalom performed in concert in Manchester, and it's especially rare for the instrument to be given so much of the spotlight. While this was originally planned to be a socially-distanced event at Hallé St Peter's, it will now go ahead as a livestream event, and you can tune in free of charge via Psappha's website.