Professor Elemental + Gypsies of Bohemia at Waterside
Kristy Stott, Theatre Editor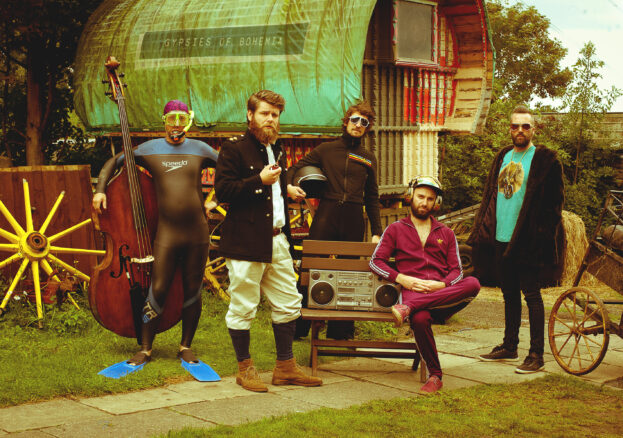 A co-headline show with Professor Elemental and Gypsies of Bohemia.
The loveably bonkers Professor Elemental offers a unique neo-Victorian blend of 'Breathtaking freestyle rap' (The Guardian), hip hop and comedy.
With a career spanning a decade, Professor Elemental first got noticed with 'Cup of Brown Joy' which notched up over two million views on YouTube and headlines in the national press. This was soon followed by a scuffle with another rapper named Mr B, resulting in the follow up 'Fighting Trousers' which has been viewed over three million times and gained worldwide acclaim.
Manchester's first jazz manouche non-purists, Gypsies of Bohemia are an acoustic group who perform modern pop favourites like you've never heard them before. Drawing inspiration from the legendary gypsy guitarist Django Reinhardt, the band capture all the Parisienne charm and sophistication of the Hot Club de France whilst putting their own unique spin on hits by Britney Spears, Blondie and Girls Aloud.
Please note: This is a standing event and under 16s must be accompanied by an adult.