Polly Barton and Zarina Muhammad at Dead Ink Books
Sarah-Clare Conlon, Literature Editor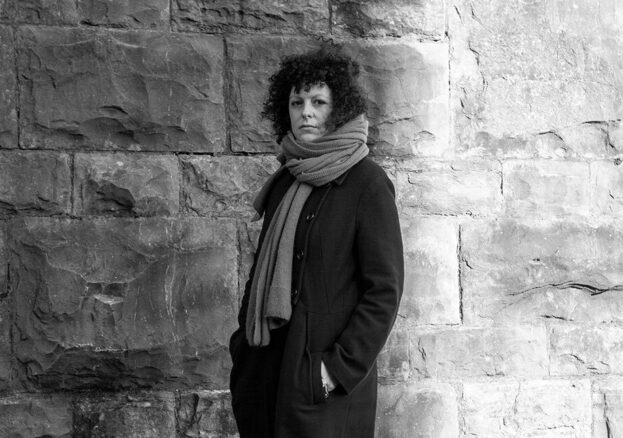 Head to brand-new bookshop on the block Dead Ink – described just now in The Bookseller as "strikes the balance between cool and too cool for you" – and hear Polly Barton and Zarina Muhammad discuss Polly's recent book Porn: An Oral History and delve into the unspoken forces shaping our society.
Polly Barton, author of Porn: An Oral History (Fitzcarraldo Editions), and Zarina Muhammad of The White Pube, will interrogate the absence of discussion on a force that is silently influencing society and aim to uncover the raw truth about what we aren't saying.
Based in London, Zarina Muhammad is a writer, art critic and artist (sometimes), and co-founder of The White Pube, "an online art criticism platform that publishes reviews, essays and other little bits in between".
Polly Barton is a writer and Japanese literary translator living in Bristol. In 2019, she won the Fitzcarraldo Editions Essay Prize, and her debut book Fifty Sounds, a personal dictionary of the Japanese language, was published in the UK by Fitzcarraldo Editions in 2021. In 2022, Fifty Sounds was shortlisted for the 2022 Stanford Dolman Travel Book of the Year.
Her translations have featured in Granta, Catapult, The White Review and Words Without Borders and her full-length translations include Spring Garden by Tomoka Shibasaki (Pushkin Press), Where the Wild Ladies Are by Aoko Matsuda (Tilted Axis Press/Soft Skull), which was shortlisted for the Ray Bradbury Prize, and There's No Such Thing as an Easy Job by Kikuko Tsumura (Bloomsbury).
Her latest book, Porn: An Oral History, was published by Fitzcarraldo Editions in March. Here's the publisher's blurb for the book: "How do we talk about porn? Why it is that when we do talk about porn, we tend to retreat into the abstract? How do we have meaningful conversations about it with those closest to us? In Porn: An Oral History, Polly Barton interrogates the absence of discussion around a topic that is ubiquitous and influences our daily lives. In her search for understanding, she spent a year initiating intimate conversations with nineteen acquaintances of a range of ages, genders and sexualities about everything and anything related to porn: watching habits, emotions and feelings of guilt, embarrassment, disgust and shame, fantasy and desire. Soon, unfolding before her, was exactly the book that she had been longing to encounter – not a traditional history, but the raw, honest truth about what we aren't saying. A landmark work of oral history written in the spirit of Nell Dunn, Porn is a thrilling, thought-provoking, revelatory, revealing, joyfully informative and informal exploration of a subject that has always retained an element of the taboo."