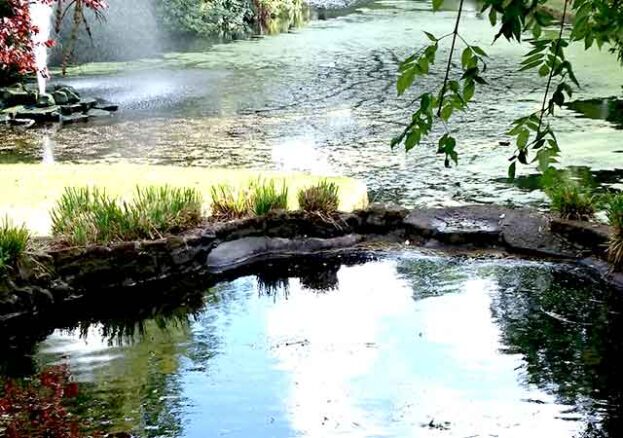 Liverpudlians take great pride in the green spaces of their city, and Sefton Park is always bustling with groups of friends enjoying the sun, children playing tennis, or families taking a Sunday stroll. Of all the parks in Liverpool, Sefton is arguably the best known and most loved of them all. And it's not just Liverpudlians that think it's special—English Heritage have classified it in their highest category, Grade One. There's been green space on this site since the 1500s – when the area was Toxteth Deer Park – but Sefton Park itself opened up as a leafy haven for the public 20 May 1872.
What makes Sefton Park unique is the feeling of being properly back-to-nature. The curving paths, streams, stepping stones and caves seem part of a natural landscape. Circuiting the large lake in the middle is the most popular walk, and you'll often see cormorants busy making their nests. Ice-cream and coffee are available from two cafes, and in the summer months the parks fields become a patchwork of picnic blankets.
No walk around Sefton Park is complete without popping into the Palm House. This three-tiered, domed conservatory was restored in the 1990s and is now brim full of tropical plants and trees. It's perfectly possible to spend an hour wandering around the Palm House, seeing all the different shades, textures, and shapes of the unusual plants.
A walk round Sefton Park can be topped off with a trip to the bars and restaurants of Lark Lane, or, for those wanting to continue the walk Princes Park is over the road with a charm all of its own. This neighbourhood is unrivalled in the city for the walking options in its public parks.