Pink Flamingos at Chapeltown Picture House
Tom Grieve, Cinema Editor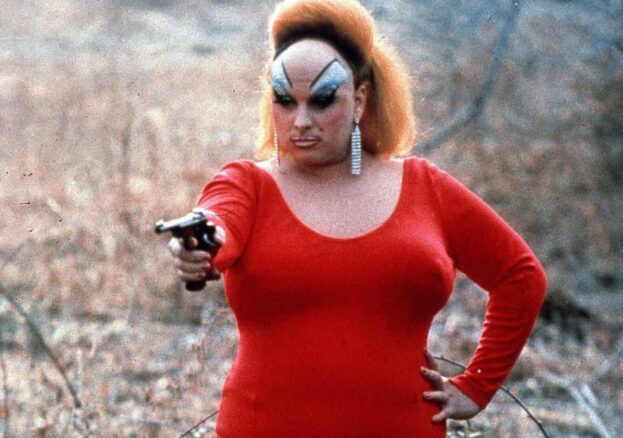 The most outrageous film ever made? A masterpiece of filth? There have been a few accusations levelled at John Waters' Pink Flamingos over the years, but the fact that it still provokes controversy and column inches nearly fifty years after its release in 1972 means that it definitely does something right.
This underground, midnight movie classic shows up at Chapeltown Picture House this month, allowing Manchester's cinemagoers to revel (or be repulsed) at the sight of notorious criminal Divine (played by Divine, the legendary drag queen and Waters' muse) as she lives up to the title of "the filthiest person alive."
Sacreligious, avant-garde and unrepentantly funny, the film features literal shit-eating and a singing arsehole amongst its most notorious, taboo-breaking sequences. But what do you expect from a filmmaker proudly dubbed "the Pope of Trash" who once bragged that to him somebody vomiting in the auditorium is like a standing ovation?