Phantom Thread at HOME
Tom Grieve, Cinema Editor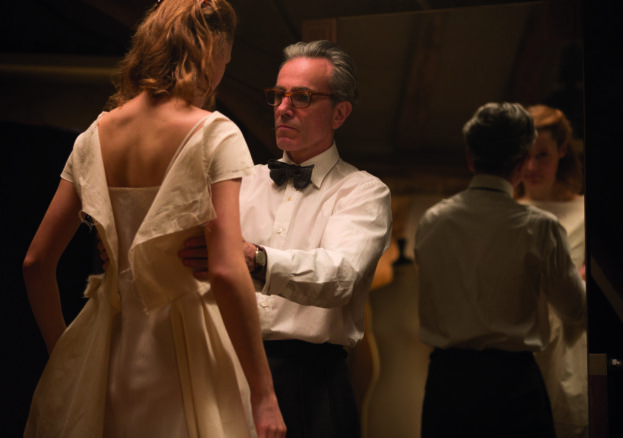 With Phantom Thread, Paul Thomas Anderson swaps the sprawling, paranoiac view of '70s Los Angeles counterculture explored in his 2014 film Inherent Vice for the restrained elegance of the fashion world circa '50s London. The film stars Daniel Day-Lewis (in what is apparently his swansong performance) as Reynolds Jeremiah Woodcock, a fussy, quietly mannered English dressmaker with a client list that includes rich high society and Belgian royalty. He lives and works in a large central-London house, with his business partner and sister Cyril (Lesley Manville), who manages and facilitates his genius. Woodcock is a confirmed bachelor until he meets Vicky Krieps' Alma, a European immigrant (the film does not specify her origin but implies that she might be a Holocaust refugee) who serves him a comically large breakfast in a rural café.
Alma becomes something between the designer's muse, lover and other half, a woman from beyond Reynolds' usual milieu, whose presence is a blast of (sometimes uncomfortably) fresh air. She roughly champions his work ("She can no longer behave like this in a dress of the House of Woodcock!"), whilst he provides her with a sense of purpose and belonging. It's a painful romance though, and the drama of Phantom Thread comes from relationship teething problems that border, at times, on psychological warfare. All the while, the spectre of Cyril and Reynolds' deceased mother stands forebodingly in the corner.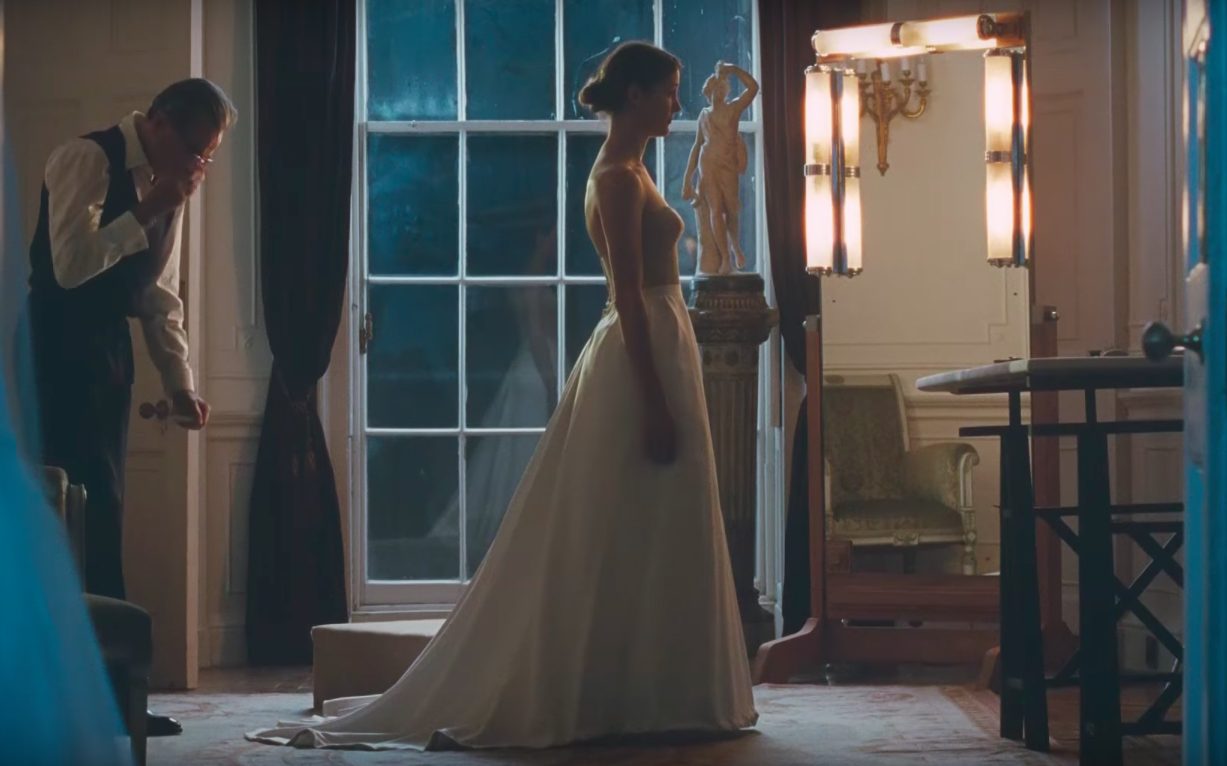 In interviews, Anderson has mentioned the influence of Hitchcock's gothic masterpiece, Rebecca (going so far as to describe the films as "kissing cousins") and Alma's uncomfortable, out-of-place entry into Woodcock's regimented life certainly echoes Joan Fontaine's character's struggle to impose herself on the mansion of Manderlay following her marriage to Laurence Olivier's wealthy widower. Like Rebecca, Phantom Thread runs thick with atmosphere; Anderson's film slowly sliding from an intoxicating haze into disturbing clarity as the characters uncover and acknowledge one another's deep dysfunctions.
This sense of atmosphere is aided by Jonny Greenwood's ornate score (the Radiohead man's fourth for an Anderson film), the rich 35mm cinematography – which lends the film a certain tactility – and the director's commendable commitment to documenting texture on screen. Details like the needle worn skin on Woodcock's thumb, the scrape of a butterknife on toast, or the tear of a mushroom from the earth are satisfying in themselves, but also immerse the viewer in the film through a sort of inebriating sensory assault. Indeed, so overwhelming is the parade of pastries, sausages, porridge, omelettes and tea, that it's recommended to go into the film with a full stomach, lest you risk leaving with a rumbling one.
HOME have sourced a 35mm print for the first two weeks of Phantom Thread's run. All Cinema 1 screenings will be from this print.