Pat a Cake Baby at Z-arts
Gemma Gibb, Associate Editor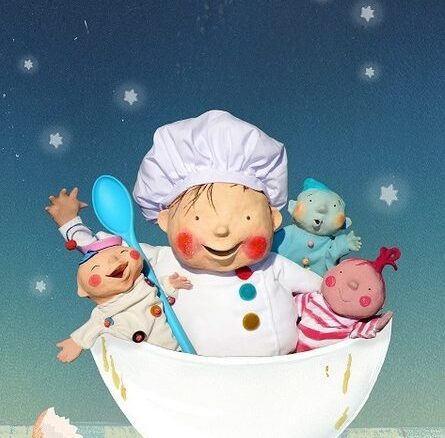 Long Nose Puppets theatre company offer up a marvellous moonlit show full of riotous rhyme, zany puppets and spiffy special cake; all iced with music and songs by Tom Gray. Little children will feel stuffed to the brim with magic.
Based on the award-winning book by Joyce Dunbar with illustrations by Polly Dunbar prepare for fun and mess with the chance to get involved with an Art Cart before and after both performances.
Are you ready? Grab a spoon! Because it's Pat-a-cake time!
Pitter-patter – get the butter! Glitzy-glossy – whisk in sugar! Jokey-yolky – add the eggs!