Outdoor theatre and performance at Head For The Hills
Gemma Gibb, Associate Editor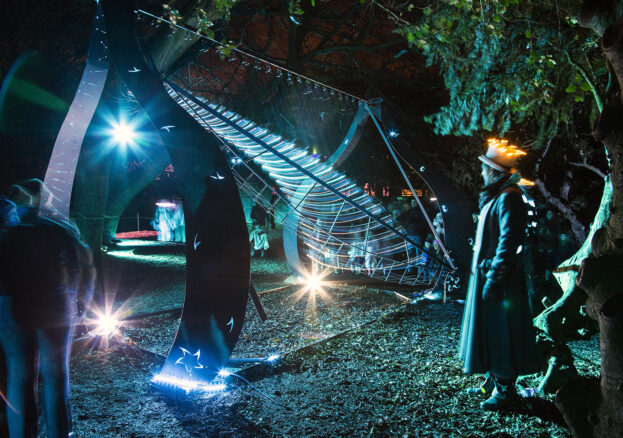 Its impressive family arts programme, relaxed atmosphere and beautiful setting make Head For The Hills a glorious end of summer escapade.
It's the place to experience some of the best outdoor theatre and performance around between some footstomping live music.
Manchester's Travelling Light Circus will be presenting The Playground of Illusions, their new experience for 2018. An entire area devoted to mystery and trickery , explore and play together in a mysterious collection of giant illusionary experiences for all the senses. Be mesmerised by their mindblowing mechanical contraption The Pendulum Wave Machine.
Pushing the boundaries further, don't miss the chance to take part in Mufti's L_ve Hangman. A life-sized, 3D version of the timeless pen and paper favourite, reimagined as a macabre light-entertainment gameshow from the 70s. With a catchy original soundtrack, tongue-in-cheek puppetry and awful dress sense, L_ve Hangman is completely wicked, interactive fun.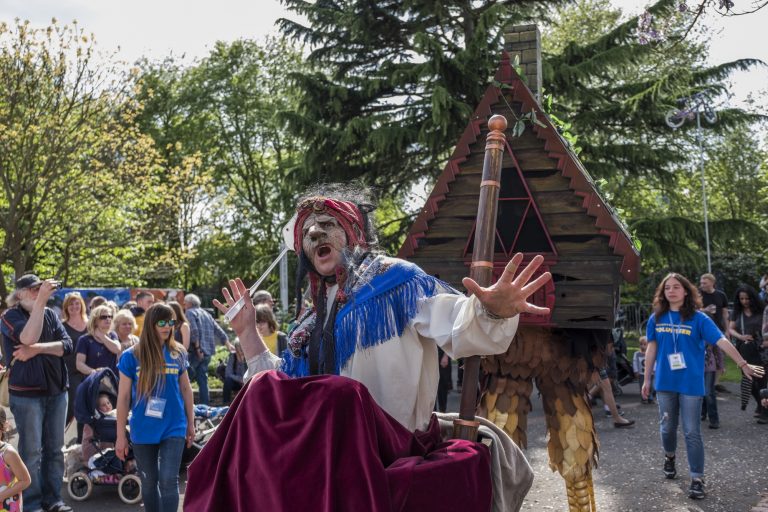 For something sweeter, A Bird In The Hand Theatre present new show Special Delivery. Witness a heavily laden postman who, having lost the labels for his packages, leaps at the chance to bring some sunshine into the lives of his daily recipients.
We love that year on year, Head for The Hills presents out of the ordinary family arts and characters across the site that you won't forget in a hurry.
This year we're excited about spotting Baba Yaga's House from leading outdoor artists Dizzy O'Dare. This ramshackle old cottage will be roaming the land on chicken legs, while Baba Yaga flies across the landscape in her giant pestle and mortar.  She might tell your fortune in exchange for a day of your life, but then again she might just eat you.
Eek. Thrills in the hills indeed.