Victorian Christmas in Elizabeth Gaskell's Manchester: Online Talk
Sarah-Clare Conlon, Literature Editor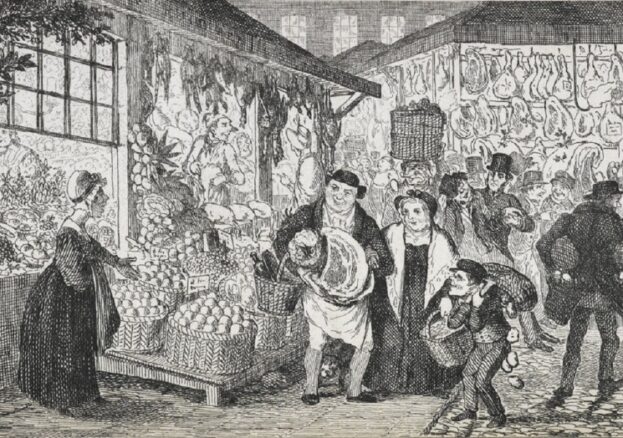 Rounding up the special season of events and online talks celebrating Elizabeth Gaskell's debut novel Mary Barton: A Tale Of Manchester Life, published in 1848, we're taking one last look at the cityscape as her famous protagonist might have experienced it, focusing in on the Christmas scene.
At the start of Queen Victoria's reign, Christmas meant little to industrial and commercial Manchester, but during the 1840s to 1860s the city came to share in an upsurge of enthusiasm for the festive season. Elizabeth Gaskell's Manchester saw a boom in the Christmas trade in food, wine and gifts, the expansion of seasonal entertainments like pantomime and the revival of old customs.
Gaskell expert Anthony Burton has a vast and wide-ranging amount of knowledge about Chorlton-on-Medlock's most famous writer and the times in which she and her contemporaries (think Dickens, Austen and the Brontës) lived, and he will be sharing facts and tales about Christmastime in Cottonopolis in this online talk.
The team at Elizabeth Gaskell's House are inviting you to "get your mince pies ready, pull up your favourite chair, and join us online for a cosy Christmassy evening with Anthony Burton". Treat yourself to an eggnog while you're at it; it is Christmas.
The talk will be last around 45 minutes, with time for a short question and answer session afterwards.