Occupational Hazard at The Holbeck
Kristy Stott, Theatre Editor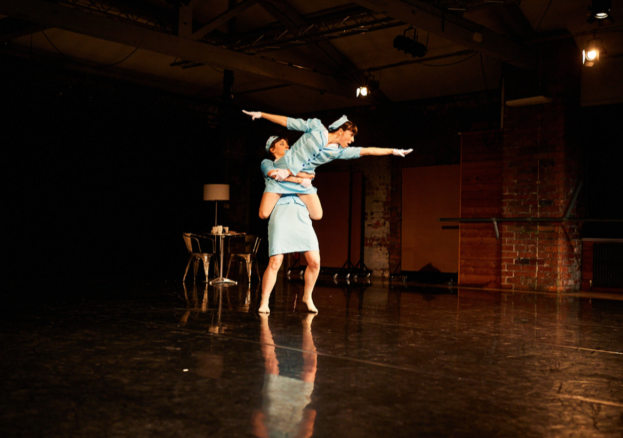 Leeds-based dance theatre duo ACCA present their much anticipated first full-length show: Occupational Hazard at The Holbeck.
Meet your crew for today, Becky and Linda – ACCAirways' creme de la creme. With a blend of comedy, clowning and cabaret, Occupational Hazard explores the world of navigating consent as a female in the service industry. As you can imagine – there's an easy take-off, a bit of a bumpy landing and a considerable amount of turbulence along the way.
ACCA are Anna Cabré-Verdiell Bosch and Charlotte Arnold, who joined forces after completing their degree at the Northern School of Contemporary Dance. The duo started collaborating at the beginning of 2020 and have so far produced three works: Occupational Hazard, ACCA Danst and EVEvolution.