Slung Low at Temple
Johnny James, Managing Editor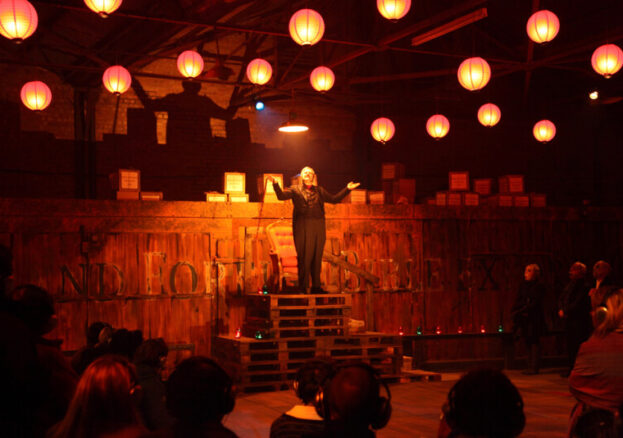 Slung Low, Leeds' award-winning theatre company specialising in forward-thinking community-led performance, is opening a brand new theatre and production space in January 2023.
Slung Low's three-year stewardship of The Holbeck, the oldest social club in Britain, has just come to an end, but one door closes and another one opens. The company has had a two-year lease agreed at 131 Water Lane, in the heart of the Temple District in Holbeck. This will see them make use of an old warehouse as a rehearsal, production and working space for indie artists and companies, while a new outdoor stage will host pay-as-you-feel shows.
A great contribution to the Leeds' artistic future, the site is a win for the independent theatre-makers in the city, and with Leeds 2023 just around the corner, Slung Low at Temple is primed to play a key role.
Alan Lane, director of Slung Low, says:
"Slung Low at Temple will provide a fantastic destination where we can connect old and new communities of Holbeck and Temple. The flexible space will allow us to support artists in the city and deliver outstanding outdoor performances for all to enjoy. It will also provide a new home for our double decker bus classroom so we can continue to encourage young people to access their creative spirits, delivering the next generation of performance artists."