New Year, Old Films: 'The Greatest Films of All Time'? at Showroom Cinema
Tom Grieve, Cinema Editor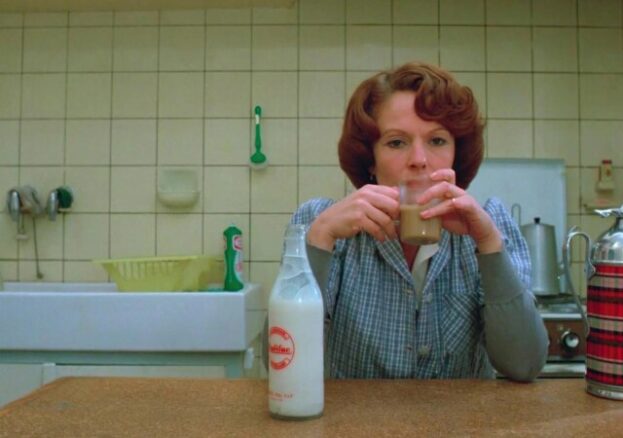 Fiercely contested, highly controversial and ultimately a bit frivolous, we can't help but get excited for the prestigious Sight and Sound Critics' poll of the Greatest Films of All Time. Conducted once a decade for the last seventy years, the list is a barometer for the changing tastes of the film world, a snapshot of the aesthetic and political priorities of contemporary film critics, and a good opportunity for everybody to have a good moan at what makes the cut, and what's excluded.
This year, the big talking point is the new number one: Chantal Akerman's Jeanne Dielman, 23 quai du Commerce, 1080 Bruxelles which dethroned Alfred Hitchcock's Vertigo, which had itself toppled longstanding top pick, Orson Welles' Citizen Kane in 2012. Perhaps an unfamiliar choice for a lot of mainstream moviegoers, Akerman's film (the first by a woman to top the poll in its history) has had a steady rise in esteem since its release 1975, earning appreciation for what Laura Mulvey called it's "consciously, radically feminist approach to cinema."
While Jeanne Dielman was famously difficult to get a hold of for a long time, success in the poll means that's all about to change. The clearest evidence being Showroom's new season for the new year, with Akerman's chart topper set to be the blockbuster attraction on New Year's Day.
The cinema is inviting audiences to watch Jeanne Dielman back-to-back-to-back with some of the runners up from Sight and Sound's poll during the first week of the year. Also screening are Vertigo, Citizen Kane and Yasujirō Ozu's Tokyo Story — as well as one to be confirmed title — with audiences invited to have their say, and discuss their responses to the films in the bar afterwards. We can't think of a better way to enter 2023.