Nero Giallo: Crime novels in British & Hispanic Literature at Instituto Cervantes
Carmel Smickersgill, Tours & Activities Editor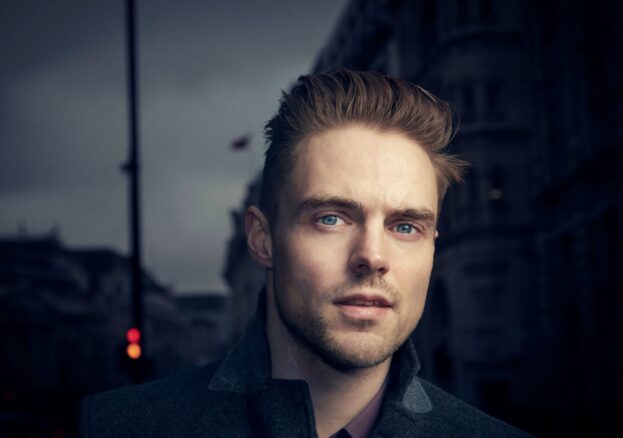 Aside from the exceptional pedagogical activities to be found at Instituto Cervantes Manchester, their cultural programme is varied and filled with nights like this one that champion artists from the Spanish-speaking world who thoroughly deserve the spotlight. As part of the annual crime novel series Nero Giallo, a group of esteemed crime writers from the UK, Spain and Colombia will be joining forces to explore the genre in a round table discussion followed by a wine reception.
With crime dramas being one of the best loved genres in literature at the moment, join Joseph Knox, Blanca Riestra, Santiago Gamboa and Rob Parker as they reflect on their own experiences of crime writing and how it shapes their work. Rob, the panel host, is a father of three and found literary acclaim from the now renowned titles Crook's Hollow and Far From The Tree. He's also a member of the northern crime syndicate and can be heard regularly on the Blood Brothers podcast.
International panel of passionate and knowledgeable authors
Joining him is Blanca Riestra. In addition to being the director of the Instituto Cervantes in Albuquerque, she is also the author of numerous award winning crime titles including La canción de las cerezas, Noire Compostela and Pregúntale al bosque. Her work is well known throughout the world, but she is also a highly respected lecturer. From Bogotá, Santiago Gamboa, author of Necrópolis and Los impostores, will be joining the discussion. Having studied Cuban literature at the Sorbonne, his unique take on crime writing has led to his titles being translated into 16 languages and transformed into feature-length films.
Finally, completing the panel is Joseph Knox. He grew up around Stoke and Manchester before moving to London, and his debut novel Sirens was an instant hit. More recently the writer has been exploring the darker side of disappearance in True Crime Story, his first standalone novel.
Join the Instituto and this international panel of passionate and knowledgeable authors to explore our fascination with the crime genre in Nero Giallo. This event is presented in collaboration with Manchester Literature Festival.
For more of our Literature highlights for this month, head here.