Murmur #5 at Common
Sarah-Clare Conlon, Literature Editor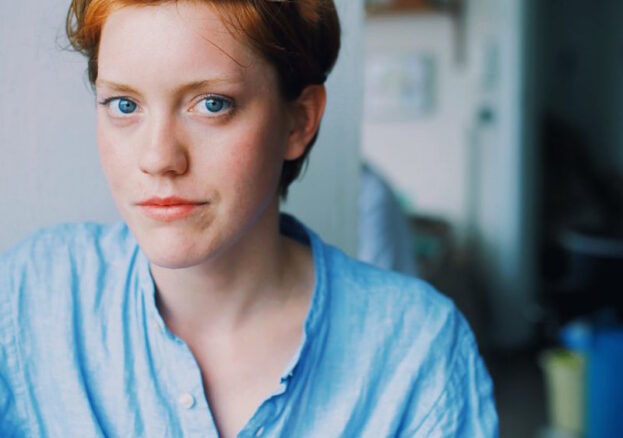 Lazy Sunday evenings should always be propped up by a roast dinner and a poetry recital, so thank goodness Murmur is here to deliver (at least on the poetry front). Up until now, Murmur has been a fairly hit and miss affair, date wise, although the reading series' co-organiser Rory Cook (alongside Lucy Burns) assures us it's going to become more of a regular feature.
This, the fifth incarnation at Northern Quarter stalwart Common, has three poets lined up, each of them with quite contrasting styles and approaches to poetry, so making for a varied evening. And that's even before a film by illustrator and award-winning Food Legend blogger David Bailey, and even music, courtesy Virginia Wing DJs. Our three readers tonight are Holly Pester, visiting, and Vala Thorodds and James Davies, local.
Based in London, Holly Pester subtitles her website as "sound poetry, performance texts and writing". She has performed around the world, from Mexico City to New York City, as well as at the likes of galleries Serpentine and Whitechapel, in London, and at the annual Ledbury Poetry Festival. She is the author of go to reception and ask for Sara in red felt tip (Book Works) and Common Rest (Test Centre), and she teaches at the University of Essex.
Iceland-born Vala Thorodds (Valgerður Þóroddsdóttir) is co-editor of the poetry journal Pain, managing editor of the press Sine Wave Peak and the founding director of Partus, a dual-language literary press operating in Reykjavík and Manchester. A PEN New Voices Award nominee, her own poetry has popped up in Ambit, Hotel, Magma, Poetry Wales, Tongue and The White Review, plus Carcanet's New Poetries VII anthology, which was launched at an event in Blackwells earlier this year. Her translations have appeared in PN Review and Granta, and her English-language translations of the selected work of Icelandic poet Kristín Ómarsdóttir, Waitress in Fall, has just been published by Carcanet. Happy Women In Translation Month!
Another Carcanet poet, James Davies has the collection stack out with the Manchester-based press. One of his best-known works of poetry is the minimalist/conceptual book Plants, published by Reality Street, and he is soon to release two novels: The Wood Pigeons and When Two Are In Love or As I Came To Behind Frank's Transporter, which was written collaboratively with Oulipian explorer Philip Terry. James is the editor of ten-year-old experimental press if p then q and was one-third of the organising committee of avant reading series The Other Room, and he was Poet in Residence at The University of Surrey between 2017-18.