Deadstock General Store
Ian Jones, Food and Drink Editor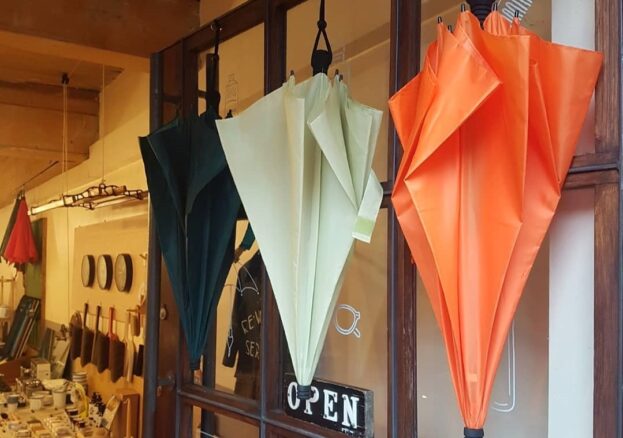 Deadstock is one of the Northern Quarter's most charming shops. You've undoubtedly spotted that eye-catching frontage on Edge Street – it's a well-photographed homage to classic design. And as you'd expect, inside you'll find a carefully-curated range of stock, with a focus on quality gifts and vintage homeware.
Tapping into that space between nostalgia and smart modern aesthetics, stepping into Deadstock feels like stepping into a stylised version of the past, all beaten-up cabinets and creaky floorboards, displaying items that are both functional and beautiful.
Unique and stylish products and gifts, for those with a passion for well-designed items
It's smack bang in the middle of Edge Street's well-loved bars, restaurants and independent art stores, and a perfect match for its near-neighbours, providing products and services for the smart shoppers of Manchester's most bohemian district. It's all about unique and stylish products and gifts, for those with a passion for well-designed items.
It's also about proving products that are designed to last – helpful not only to the individual but to the planet. With everything from Japanese hemp socks to botanical paperweights and HAWS plant misters, each object is environmentally friendly and beautifully made.
And if you're looking for a gift for the discerning modern individual, look no further. You can choose from tools and treatments for beards and moustaches, organic toiletries, beautifully-made socks, candles, and botanical paperweights, not to mention flasks and mugs. Want to see more? Their Instagram feed showcases some of their popular products, by way of their artful photography.
An experience that offers a personal – and memorable – touch
So if you're sick of the soulless experience of online shopping, and want an experience that offers that personal – and memorable – touch, or simply need to pick up a hard-wearing German-made umbrella to help you battle Manchester's unpredictable climate, you won't find anywhere quite as delightful as Deadstock. This is how shopping should be done.