Carcanet online book launch: More Sky by Joe Carrick-Varty
Sarah-Clare Conlon, Literature Editor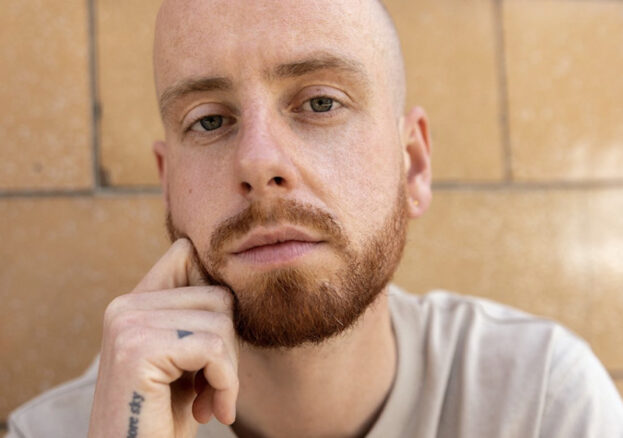 Join Eric Gregory Award winner Joe Carrick-Varty online as he launches his debut poetry collection More Sky, out with Manchester's Carcanet Press, who featured him in the New Poetries VIII anthology. Joe Carrick-Varty will be reading from the new book and chatting to fellow writer and magazine editor Anthony Anaxagorou about poetry, prizes and the power of words.
Joe Carrick-Varty will be reading from the new book and chatting to fellow writer and magazine editor Anthony Anaxagorou about poetry, prizes and the power of words.
In More Sky, Joe Carrick-Varty tracks the ways in which experience of addiction and domestic violence shape a life, and Ella Frears has called his work "open-hearted, thoughtful – painfully, beautifully alive to the world and its strange specifics", while Forward Prize shortlistee Shane McCrae has said: "More Sky is a debut as strong as any debut I've read in years." Author and Professor of New Writing at the University of Manchester's Centre for New Writing, where Joe studied, Jeanette Winterson says: "These poems make up a memory system. Each by each, they recover a father-son journey through drink and time. Now brutally, like broken glass under foot. Now gently, like being carried over the jagged edges. Cutting and healing. Joe Carrick-Varty writes with a sharp eye and a strong hand."
Based in London, Joe Carrick-Varty is a British-Irish poet, writer and founding editor of bath magg, "home for the best new poetry from established and emerging voices". He is the author of two pamphlets of poetry: Somewhere Far (The Poetry Business, 2019), which won the 2018 New Poets Prize, and 54 Questions for the Man Who Sold a Shotgun to My Father (Out-Spoken Press, 2020). Selected in 2019 by Poetry Ireland as one of Ireland's emerging poets, his work has appeared in Poetry Ireland Review, Poetry London, The New Statesman and Granta. In 2023, he has work in POETRY, The Poetry Review and The Forward Book of Poetry 2023, having been listed in the Highly Commended Poems 2022 for 'From The Perspective Of Coral' (trigger warning: please approach with caution). He won an Eric Gregory Award in 2022, presented at the Society of Authors Awards by Lemn Sissay and Joanne Harris at Southwark Cathedral, and recognising a collection of poetry from a poet aged 30 or below.
Says the Carcanet blurb: "Carrick-Varty approaches difficult material with great skill and poise: here we find stunning individual lyrics, with an eye for the vivid and surreal; surprising sequences which use Buddhism and Greek myth and the life of coral to refract the poems' interests; and the astonishing sixty-three page long poem 'sky doc' which meditates on suicide, and its retrospective haunting of every corner of its speaker's life."
Anthony Anaxagorou, who will be hosting this event, says: "The poems in More Sky perform as one sustained hymn, socialising the reader around an environment where material class, artefact, image and mood all work to resist each other. Though such a fraught and contradictory space, the psychology of Carrick-Varty's verse asks us to consider the ways addiction, fatherhood and the longings of a son coalesce to form a deep and ineffable yearning. These are tender, interior poems that contain all the hallmarks of realism while being masterfully set against an image-range both expansive and unhinged. Carrick-Varty has created something wholly individual and inspired with this collection."
Anthony Anaxagorou's own poetry has been published widely, including in POETRY, The Poetry Review, Poetry London, The New Statesman and Granta, and his second collection, After the Formalities (Penned in the Margins), is a Poetry Book Society Recommendation, was shortlisted for the 2019 TS Eliot Prize, and was a Telegraph and Guardian poetry book of the year. In 2020, he published How To Write It (Merky Books), a practical guide fused with tips and memoir looking at the publishing industry as well as the politics and craft of poetry and fiction writing. He is editor in chief of Propel Magazine, which features poets yet to publish a full collection, publisher of Out-Spoken Press and artistic director of Out-Spoken, a monthly poetry and music night held at London's Southbank Centre.
As always with Carcanet Press events, extracts of the text will be shown during the reading so that you can read along, and audience members will have the opportunity to ask their own questions. Registration for this online event is £2, redeemable against the cost of the book – attendees will receive a discount code and details of how to get hold of the new book during and after the event.