Monsoon at HOME
Tom Grieve, Cinema Editor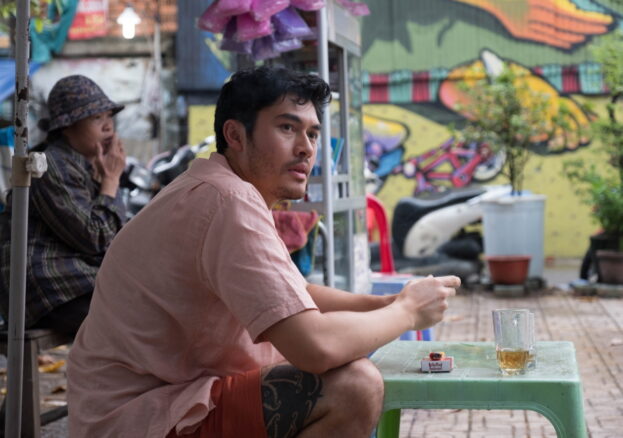 Henry Golding is mightily impressive in Monsoon, the new film from Lilting director Hong Khaou. The last few years have seen the charismatic Malaysian-British actor make the most of Hollywood roles in the likes of Crazy Rich Asians, A Simple Favour and Last Christmas. This latest turn sees Golding working in a quieter, more contemplative mode as Kit, a British-Vietnamese man returning to his birth country of Vietnam for the first time in three decades in order to scatter his parents' ashes.
Not quite a tourist, but no longer familiar with the language, pace or customs of the country he left as a refugee at eight-years-old, Monsoon follows Kit as he struggles to reacquaint himself with a new, modern Ho Chi Minh City. Adrift, Kit reconnects with an estranged childhood friend (David Tran), and embarks on a tentative romance with Lewis (Parker Sawyers), an African American man with his own wartime connections.
The film is composed in moody tones, with striking shots emblematic of present day Vietnam: lush tropical foliage contrasted with neon-lit bars and emergent contemporary architecture. With much of the drama internal and unspoken, Khaou trusts his star to carry this thoughtfully-assembled tale of immigration and alienation. Golding duly rewards the filmmaker with a moving performance that ensures Monsoon is never less than compelling.