Michael Brennand-Wood: The Encirclement of Space at Williamson Gallery
Maja Lorkowska, Exhibitions Editor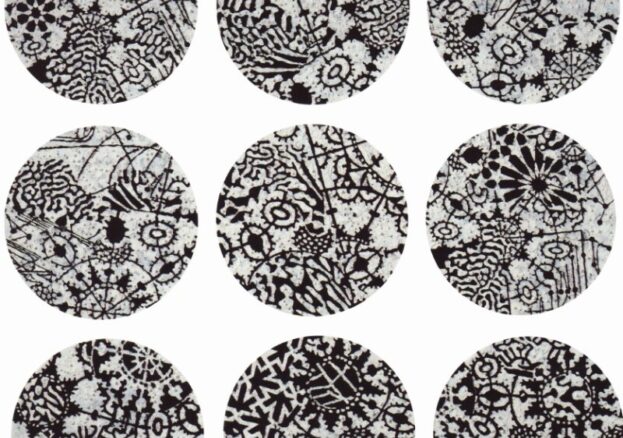 This month, Williamson Gallery The Encirclement of Space from Michael Brennand-Wood, a textile artist, curator and lecturer working in the field for the past 40 years.
Focusing specifically on the artist's lace research, The Encirclement Of Space gathers Brennand-Wood's work from some of its earliest examples made in the 1970s to his newest commission. The resulting display presents the largest collection of the artist's lace works ever shown together.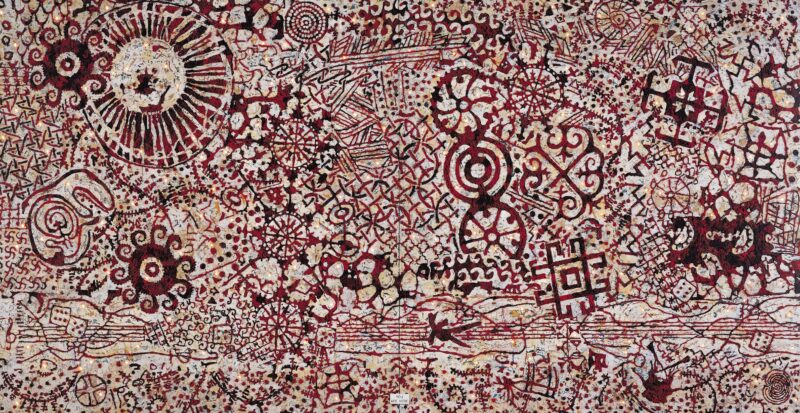 If this sounds promising, it absolutely is. Brennand-Wood often works on a very large scale and in a variety of media, from the traditional components of textiles such as thread and fabric, to paper, metal, even wood, slate, wax, mosaic and resin. These experimental works challenge the general perception of lace as a fragile, delicate material and elevate it, offering alternative ways of seeing it on a monumental scale.
Michael Brennand-Wood's work embraces colour, pattern and form but is always rooted in the craft of making itself. By continuing to push the motif of lace in unexpected directions with the use of unconventional materials for a textile artist, his oeuvre remains diverse and fresh, 40 years into his career.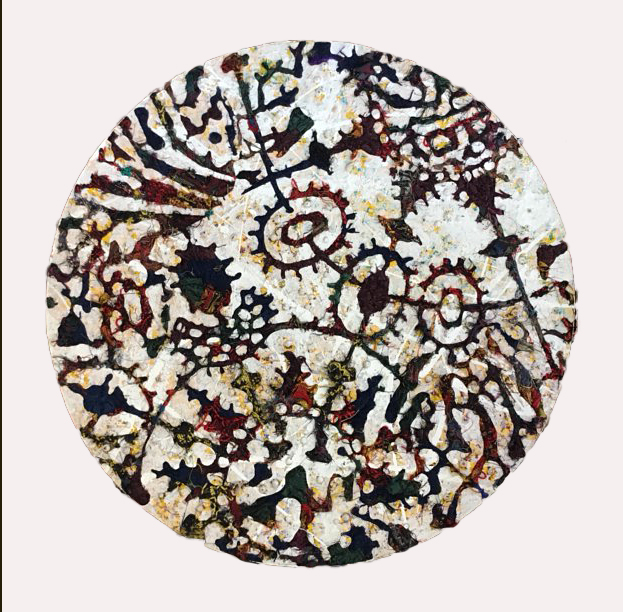 The show will include Return to Origin – Musical Chairs – a brand new commission for The Williamson based on the gallery's archive and fabric samples from the once local Arthur H. Lee & Sons fabrics company, which started off in Bolton, before moving to Warrington and finally, Birkenhead. Other works in the exhibition include the enormous, six-metre wide Field of Centres as well as five pieces from the exhibition Material Evidence – Improvisations on a Historical Theme (1996) which referenced The Whitworth's lace collection. For viewers curious about the artist's process, there will also be notebooks, samples and catalogues completing the thorough survey of his practice.
Brennand-Wood's subversion of lace as the delicate material we all understand it to be reframes the way we can look at textiles as a whole. His experiments with material, colour and form are fascinating and are sure to make for a striking display.